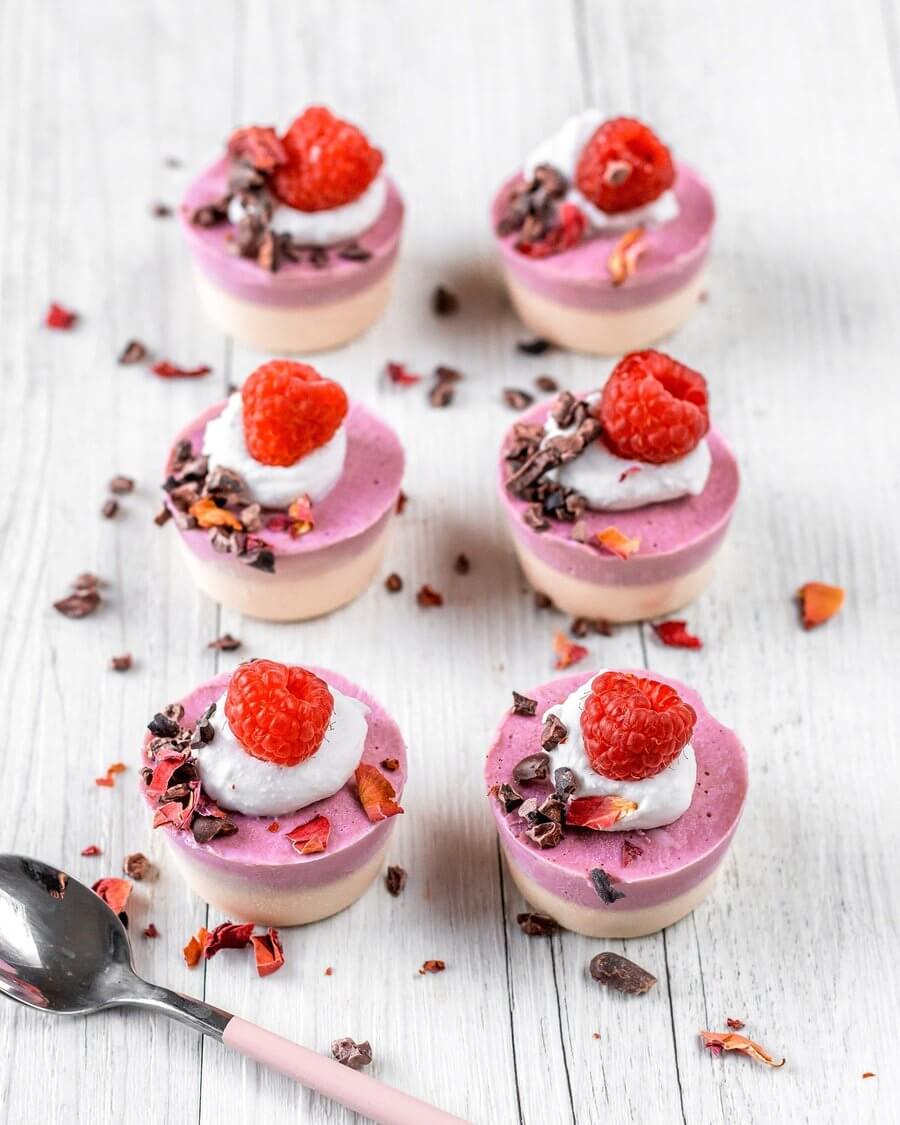 MINI BERRY VANILLA CHEESECAKES
Mini in looks, max in taste! These berry vanilla cheesecakes are the most delicious healthy indulgence.
Ingredients
3/4 cup raw cashews, soaked overnight
1/4 cup coconut cream or coconut yogurt
2.5 tbsp lemon juice
3 tbsp maple syrup
2 tbsp coconut oil, melted
1 tsp vanilla extract
Coconut milk, to blend
1/4 cup fresh or frozen (thawed) raspberries & strawberries
Buy the products in this recipe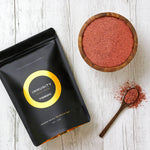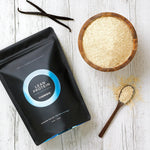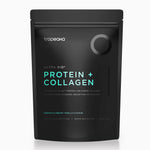 Method
1
Add the cashews, coconut cream/yogurt, lemon juice, maple syrup, vanilla and protein into a blender. Blend until smooth. Depending on the power of your blender, you may have to add in 1/4 cup of coconut milk to help the mixture blend up, so adjust as necessary.
2
Transfer half of the batter into the bottom half of mini silicone cupcake moulds. Pop into the freezer.
3
In the meantime, add in the berries and immunity powder and blend until smooth. Once vanilla layer is set, spoon the berry mixture on top. Freeze for a minimum of 1-2 hours or until set.
4
Remove from moulds and decorate using your favourite toppings. Thaw at room temperature for 10 minutes before serving.
Click 'Allow' on the browser prompt to get browser notifications whenever we publish a new and exciting recipe!