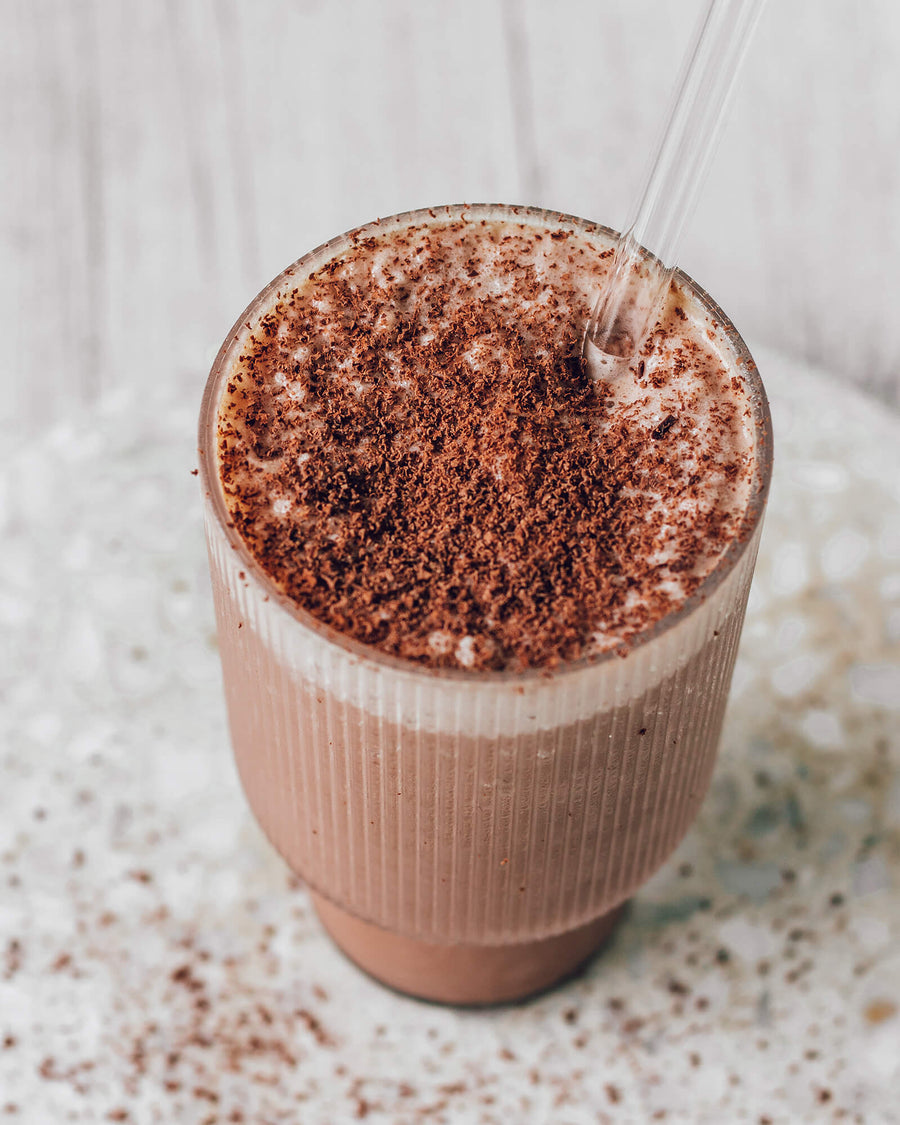 Satisfy your tastebuds with notes of coffee and chocolate with this perfect post-workout frappe!
Ingredients
1 cup unsweetened dairy-free milk (preferably a thicker/creamier one or a barista blend milk)
1 tbsp maple syrup
1 cup ice cubes
Vegan chocolate, to shave on top
Buy the products in this recipe
Method
1
Add all of the ingredients into your Tropeaka Portable Blender.
2
Blend until smooth or until the ice has broken down.
3
Transfer into a glass or cup/mug. Top with shaved vegan chocolate. Enjoy immediately!
Click 'Allow' on the browser prompt to get browser notifications whenever we publish a new and exciting recipe!