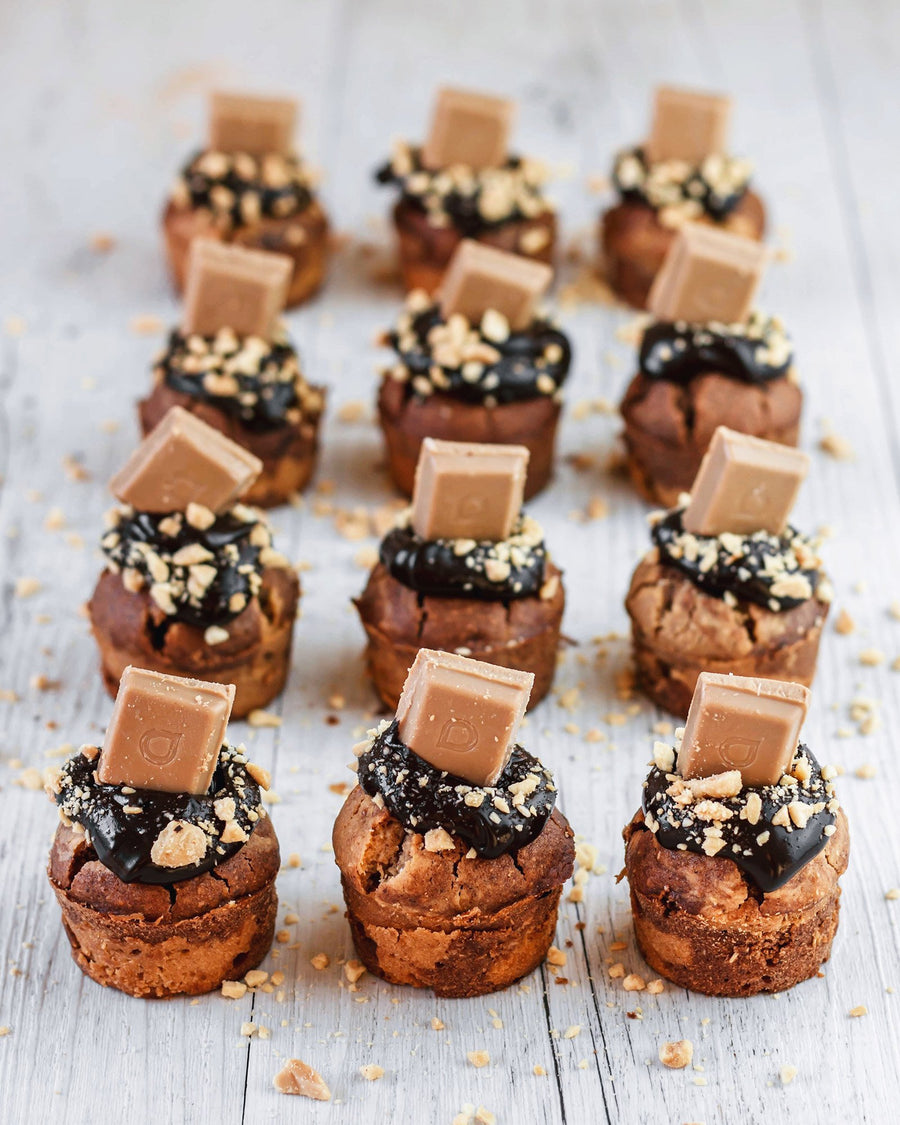 SALTED CARAMEL & CHOC SWIRL CUPCAKES
You'll stop at muffin to get these delicious cupcakes in your mouth! It's true, they're so good they bake me crazy!
Ingredients
1 cup wholemeal flour
2 tsp baking powder
1/2 tsp cinnamon
1/8 tsp salt
1/2 cup light agave syrup, gently warmed
3/4 cup almond milk, room temp
1/3 cup cacao butter, melted
1/2 tbsp apple cider vinegar
Buy the products in this recipe
Method
1
Preheat the oven to 180*C or 350*F.
2
Add the agave, almond milk, coconut oil and apple cider vinegar into a bowl and whisk well. Set aside.
3
In a separate bowl, add in the flour, baking powder, baking soda and salt and stir together.
4
Pour the wet ingredients into the dry ingredients and mix until just combined.
5
Transfer half of the batter into another bowl and stir through the Salted Caramel Lean Protein.
6
Add the Chocolate Lean Protein and Cacao to the remaining half of the batter and mix until smooth.
7
Add dollops of each mix into cupcake moulds and swirl using a skewer.
8
Bake for 12-15 minutes until risen and cooked through.
9
Cool completely before removing from moulds. Decorate & enjoy!
Click 'Allow' on the browser prompt to get browser notifications whenever we publish a new and exciting recipe!