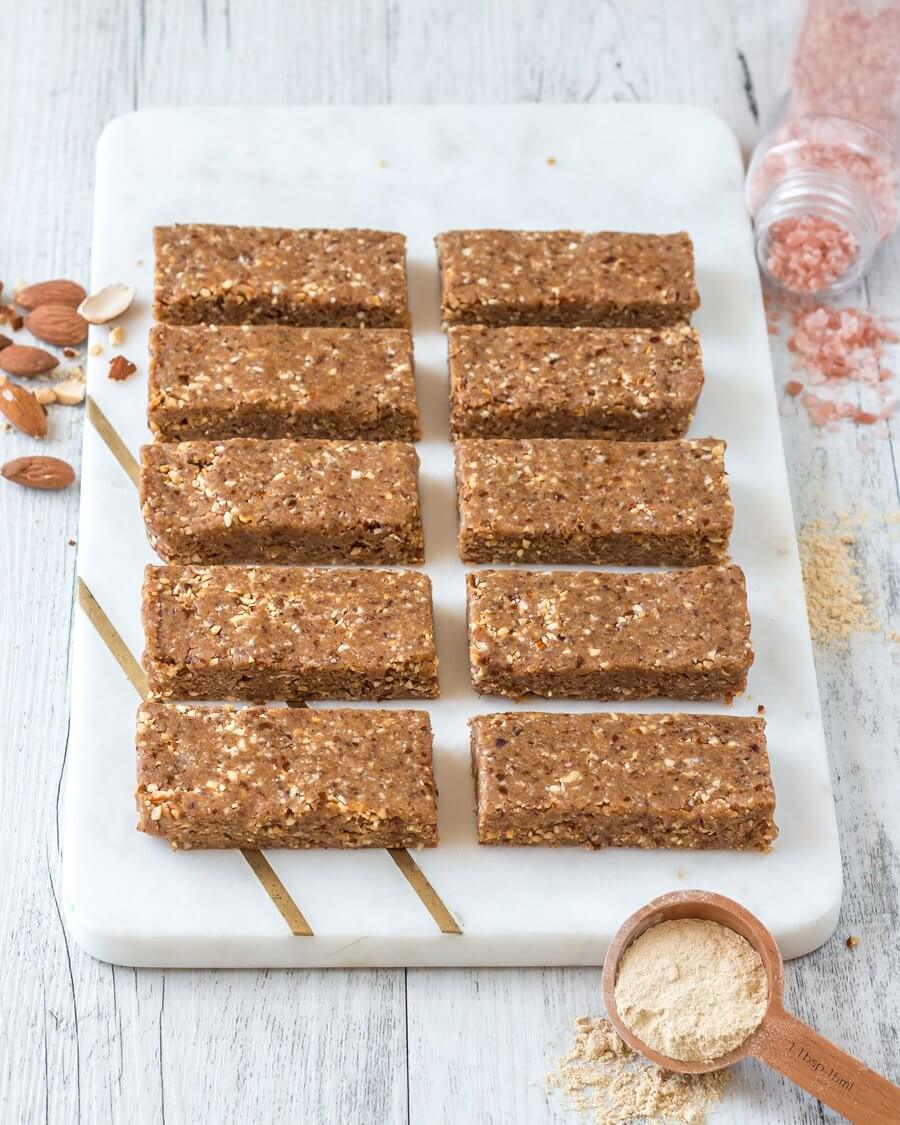 SALTED CARAMEL PROTEIN BARS
These are some serious bars... you won't believe how delicious they are until you try them!
Ingredients
1 cup or 12 fresh Medjool dates, pitted
1 cup roasted almonds (unsalted)
1 cup blanched almond meal
1/3 cup almond butter
1/4 cup rice malt syrup
1/2 tsp ground cinnamon
1 tsp vanilla extract
1/2 tsp sea salt
Buy the products in this recipe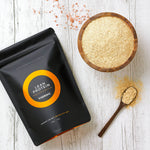 Method
1
Combine all ingredients into a food processor and blitz until crumbly. The mixture should stick when pressed together.
2
Transfer into a lined square tray or container and press it down evenly to tightly compress the mixture. Pop a piece of baking paper of the top and chill in the fridge for 10-20 minutes or until it becomes more firm.
3
Slice evenly into bars. This recipe should yield roughly 12, but will vary depending on the size you cut it.
4
Store in an air-tight container or bag at room temperature for 2-3 days or in the fridge for up to 1 week.
Click 'Allow' on the browser prompt to get browser notifications whenever we publish a new and exciting recipe!