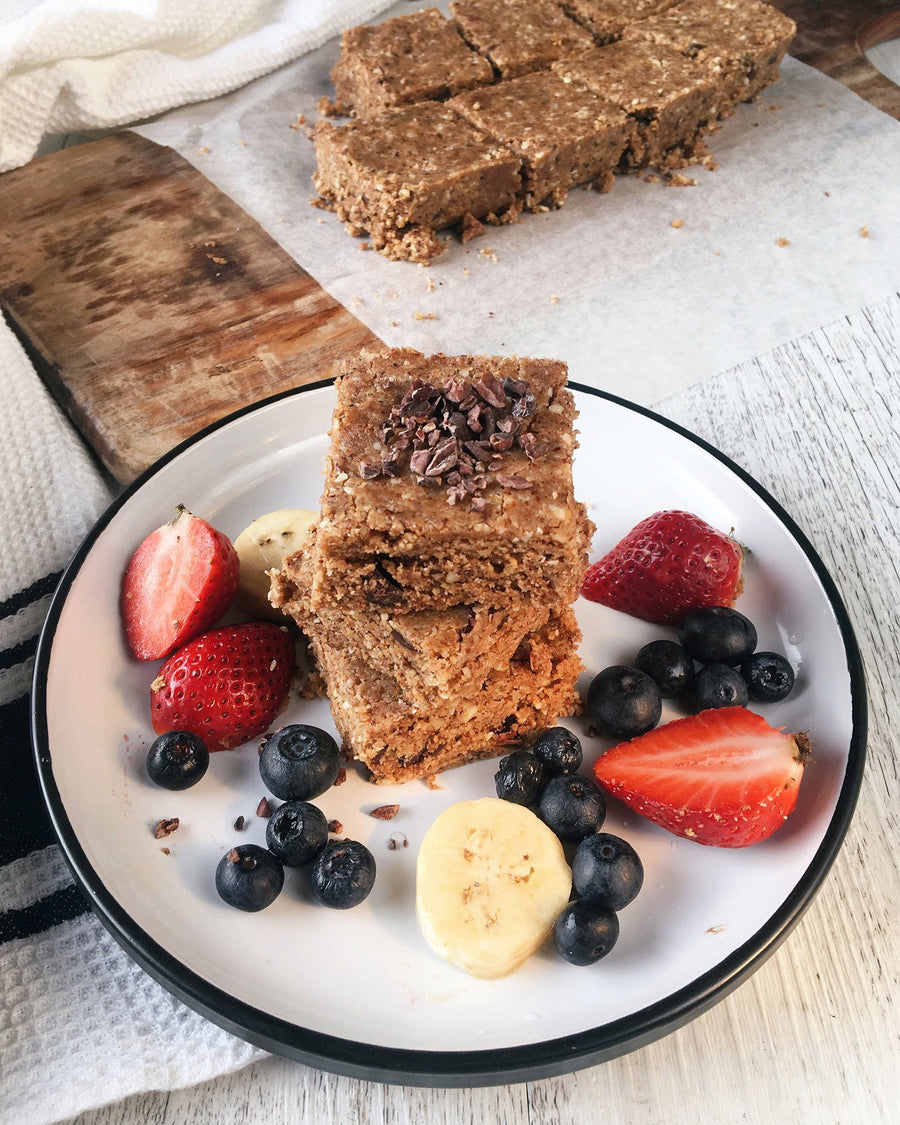 COCONUT & ALMOND CHOC CHIP PROTEIN SLICE
These slices are the perfect little convenient treats to keep you feeling full and healthy while on the go!
Ingredients
1/3 cup coconut flour
1 cup almonds
1 cup walnuts
Pinch of salt
1/4 cup rice malt syrup
1/4 cup almond butter
3 Medjool dates
Handful vegan choc chips (or sub for cacao nibs)
Buy the products in this recipe
Method
1
Add all ingredients except for the chocolate chips into a food processor.
2
Process for 10 minutes until you're left with a well-combined crumbly mixture that sticks when pressed together (If your mixture is too dry, simply add a few tbsp of water and process again).
3
Press into a lined baking tin, and for best results, place into the fridge for an hour before cutting. Enjoy them as a snack anytime throughout the day!
Click 'Allow' on the browser prompt to get browser notifications whenever we publish a new and exciting recipe!