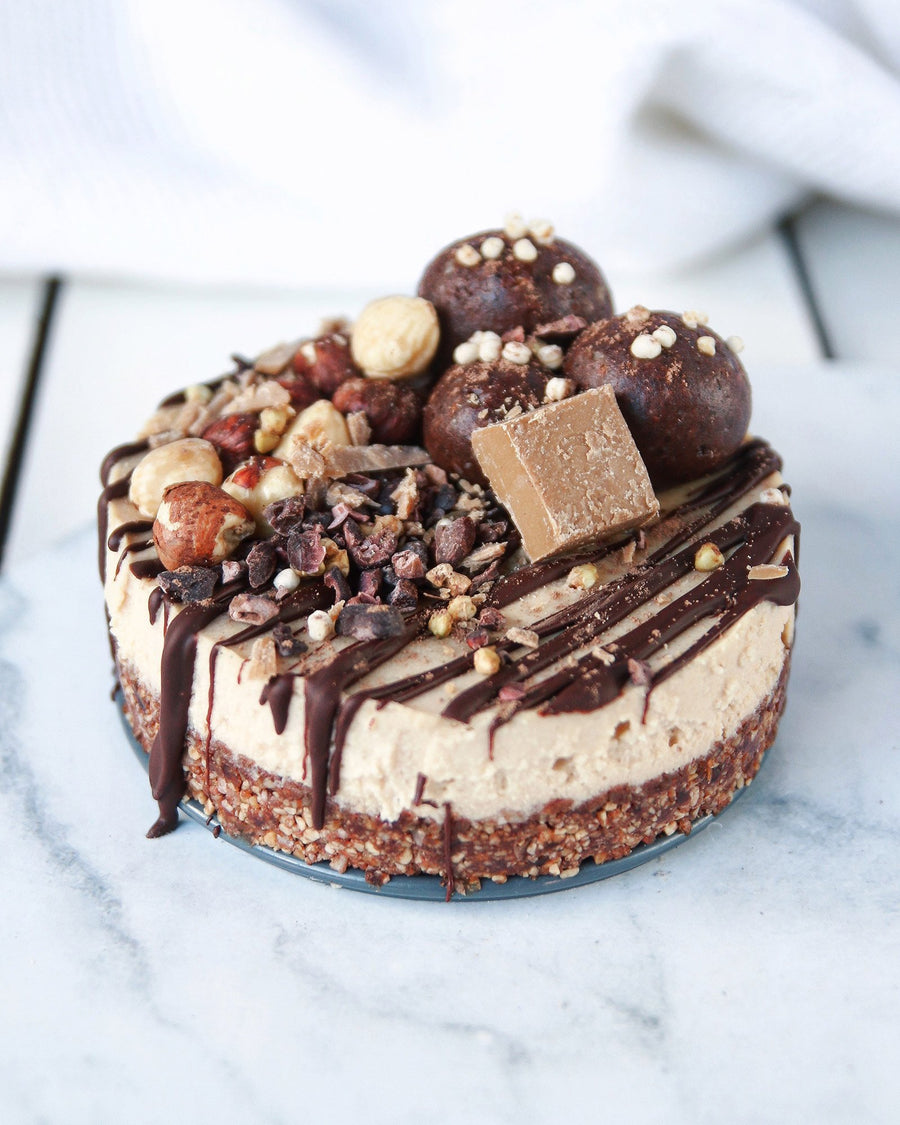 CREAMY CHOC PEANUT BUTTER CAKE
If you're looking for a dessert to make that's easy but will produce epic results, then we have the answer here for you!
Ingredients
BASE
1/2 cup peanuts
1/4 cup shredded coconut
2 Medjool dates, pitted
Pinch of salt
FILLING
1/2 cup coconut cream (white solid parts of a chilled can of full-fat coconut milk or coconut cream)
2 heaping tbsp natural peanut butter
1/4 tsp vanilla extract
Pinch of salt
1 tbsp maple syrup
TOPPING
2 tbsp coconut oil, melted
1 tbsp maple syrup
Buy the products in this recipe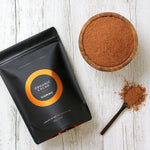 Method
1
Add base ingredients into a food processor, process until crumbly and press into a small cake tin. Place into the freezer in the meantime.
2
Add filling ingredients into a blender, blender until smooth and pour on top of base. If required, add 1/2-1 tbsp of coconut water to help blend the mixture.
3
Place into the fridge and set overnight.
4
When ready to decorate, add topping ingredients into a small bowl and whisk until smooth. Drizzle over cake & add any other toppings you desire.
Click 'Allow' on the browser prompt to get browser notifications whenever we publish a new and exciting recipe!