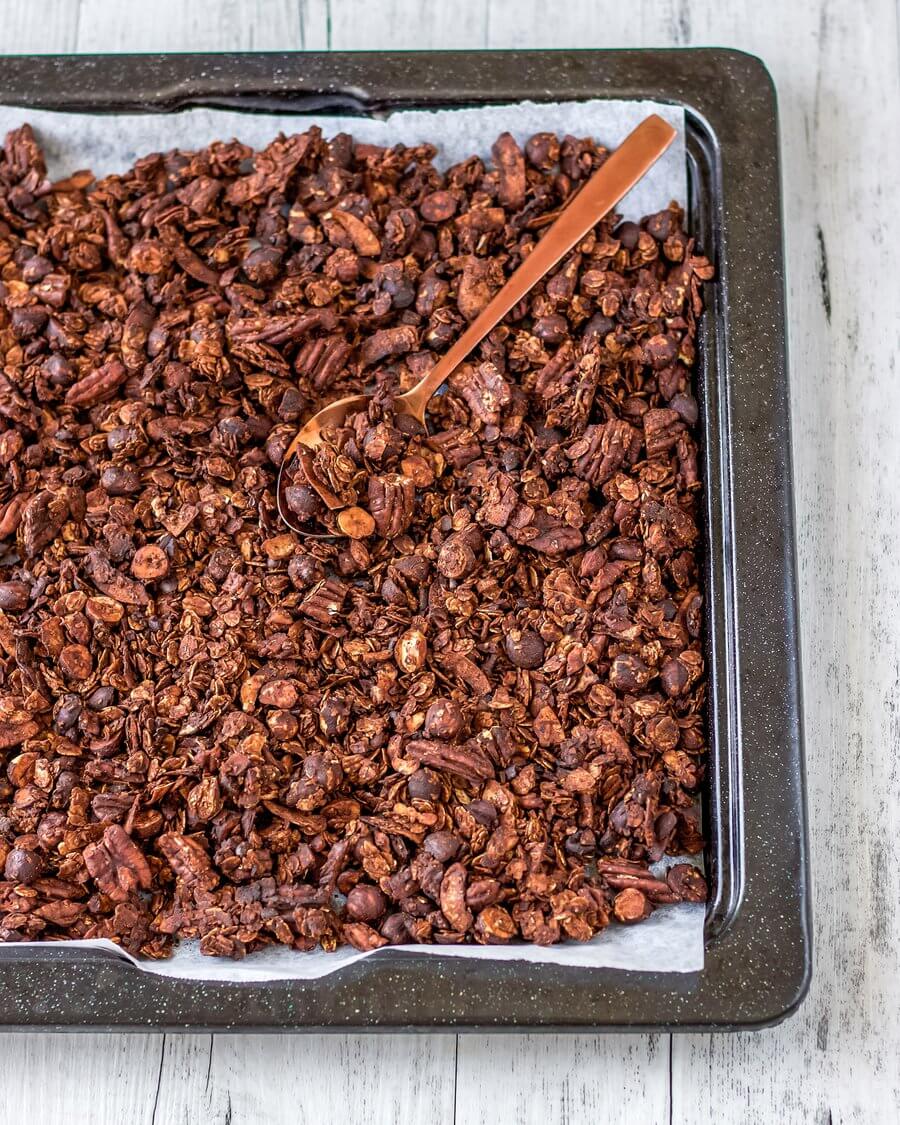 HAZELNUT PECAN CHOC GRANOLA
Next level granola with next level taste!
Ingredients
1.5 cups rolled oats
3/4 cup hazelnuts, chopped
3/4 cup pecans, chopped
1/2 cup shredded coconut
1/3 cup cacao nibs
1/2 tsp sea salt
2 tsp vanilla extract
1/2 cup rice malt syrup or maple syrup
2 tbsp melted coconut oil
Buy the products in this recipe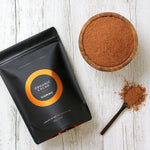 Method
1
Preheat oven to 180*C. Line a baking tray and set aside.
2
In a bowl combine the oats, hazelnuts, pecans, coconut, Tropeaka Cacao Powder, cacao nibs and sea salt.
3
In a separate bowl combine the vanilla, rice malt syrup and coconut oil and whisk well.
4
Pour into the dry ingredients and mix till well coated. Spread onto the baking tray and bake for 25 minutes, giving it a stir at the halfway mark.
5
Allow to cool for 10 minutes before mixing and breaking up the granola pieces.
6
Store in an air-tight container or jar in the pantry for 2-3 weeks.
Click 'Allow' on the browser prompt to get browser notifications whenever we publish a new and exciting recipe!