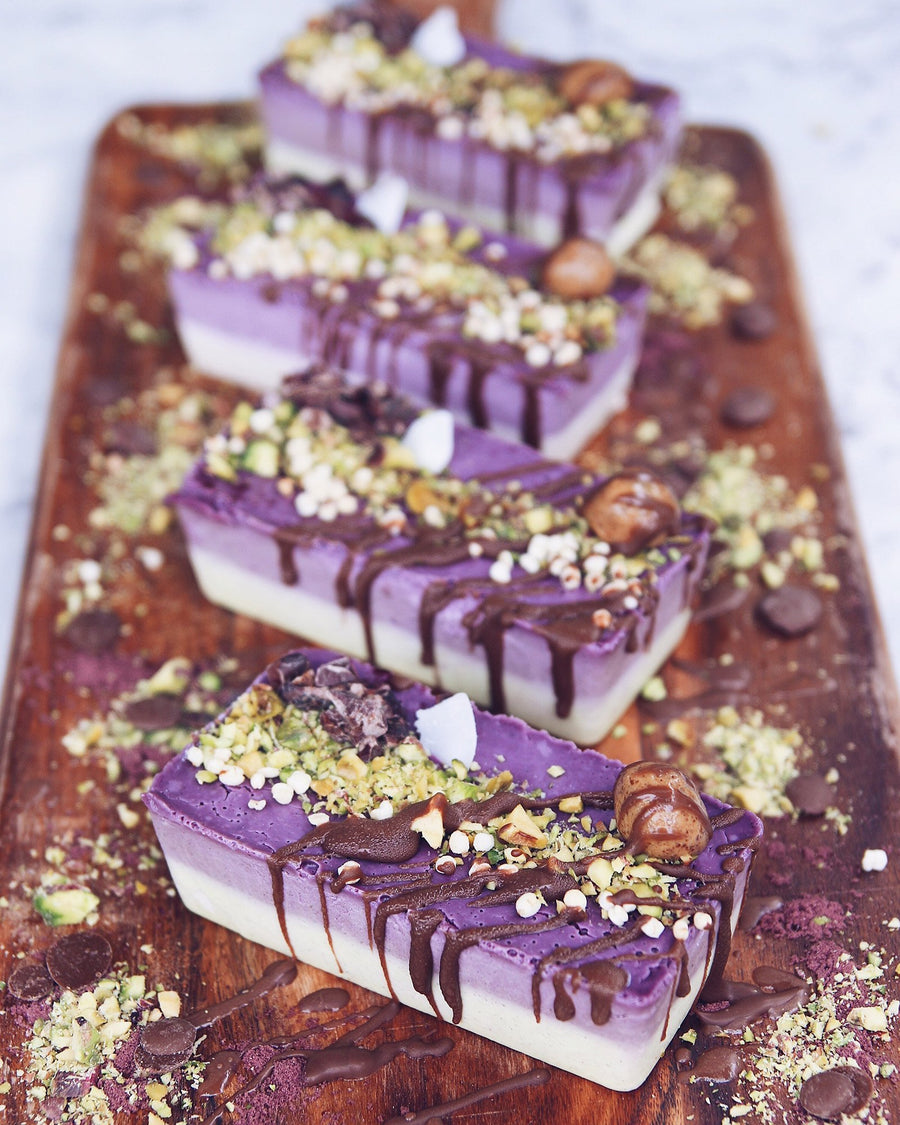 VANILLA & BLUEBERRY ACAI CHEESECAKES
Not only does this cake look incredible, but you'll be surprised at just how easy it is to make!
Ingredients
1/2 cup raw cashews, soaked overnight
1/2 cup full-fat coconut cream (white solid part of the can only)
Juice of 1/2 lemon
Zest of 1/2 lemon
1/3 cup rice malt syrup (or substitute for 1/4 cup maple syrup)
1/4 cup coconut oil, melted
1/3 cup frozen blueberries, defrosted
1 tsp vanilla powder
Your favourite toppings e.g. frozen berries, figs, goji berries, crushed nuts, drizzled chocolate sauce made with
Tropeaka Cacao Powder
Buy the products in this recipe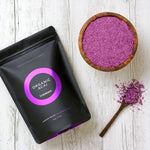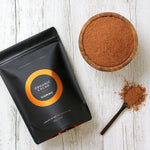 Method
1
Add raw cashews, full-fat coconut cream, lemon zest, lemon juice, rice malt syrup, coconut oil and vanilla powder into a blender and blend until smooth, creamy and lump-free.
2
Pour a little over half of the mixture into your moulds of choice and place into the freezer to set.
3
With the remaining mix, add in the Acai powder & blueberries and blend until smooth.
4
Once the vanilla layer has set, pour the blueberry layer on top and place back into the freezer.
5
When both layers are set, remove from moulds and decorate however you wish.
6
Leave at room temperature for 10-15 minutes before serving. Enjoy!
Click 'Allow' on the browser prompt to get browser notifications whenever we publish a new and exciting recipe!