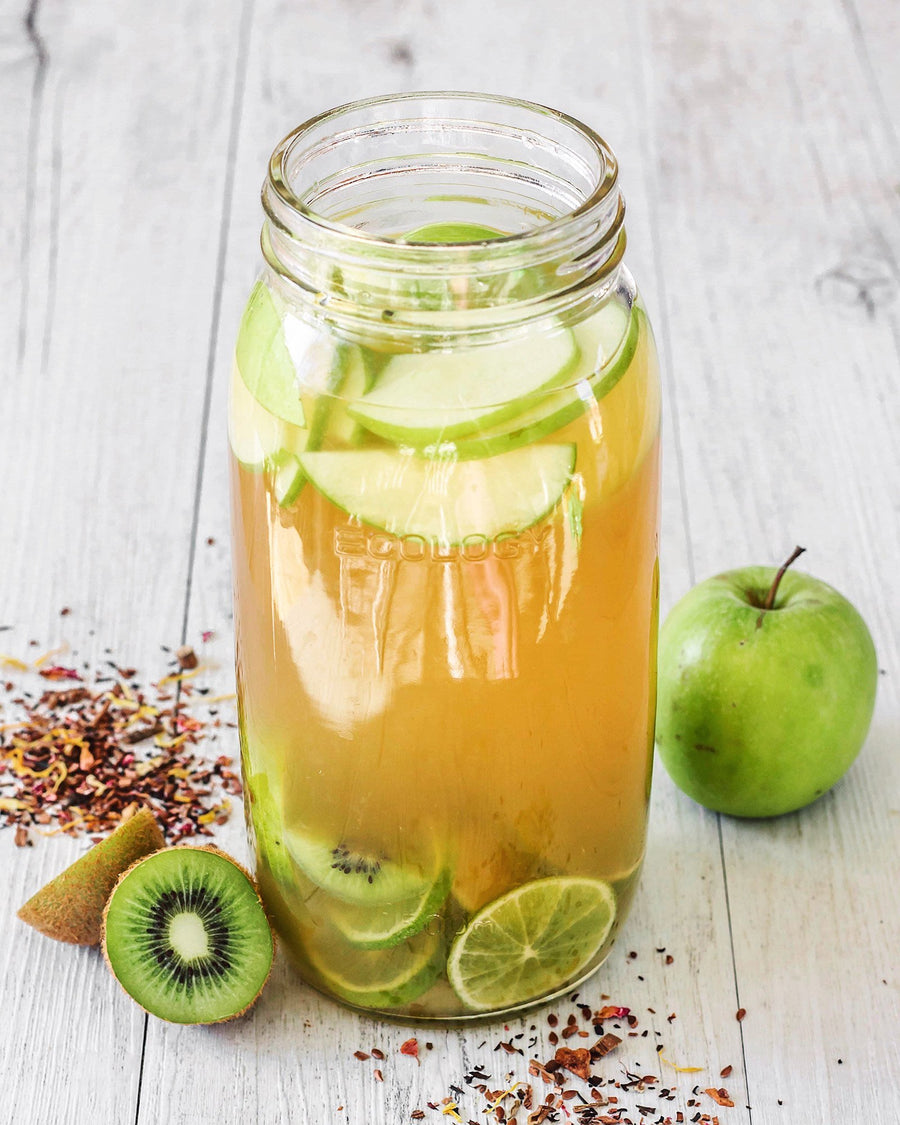 APPLE, KIWI & LIME CLEANSE TEA
A cleanse a day keeps the doctor away!
Ingredients
2.5 cups boiling water
2 cups cold water
1 cup ice cubes
1 green apple, thinly sliced
1 kiwi fruit, thinly sliced
1 lime, thinly sliced
2 tbsp lime juice
2 tbsp liquid sweetener (optional)
Buy the products in this recipe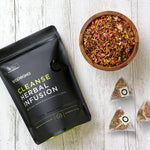 Method
1
Steep the cleanse tea in boiling water for 5 minutes. For a stronger tasting tea, steep for longer.
2
In a separate large jar, add in the apple, lime, lime juice and kiwi fruit.
3
Pour the cleanse tea into the jar along with the cold water and ice cubes. Sweeten if desired.
4
Enjoy immediately! Sit the remaining tea in the fridge to keep chilled until you want to drink it again.
Click 'Allow' on the browser prompt to get browser notifications whenever we publish a new and exciting recipe!