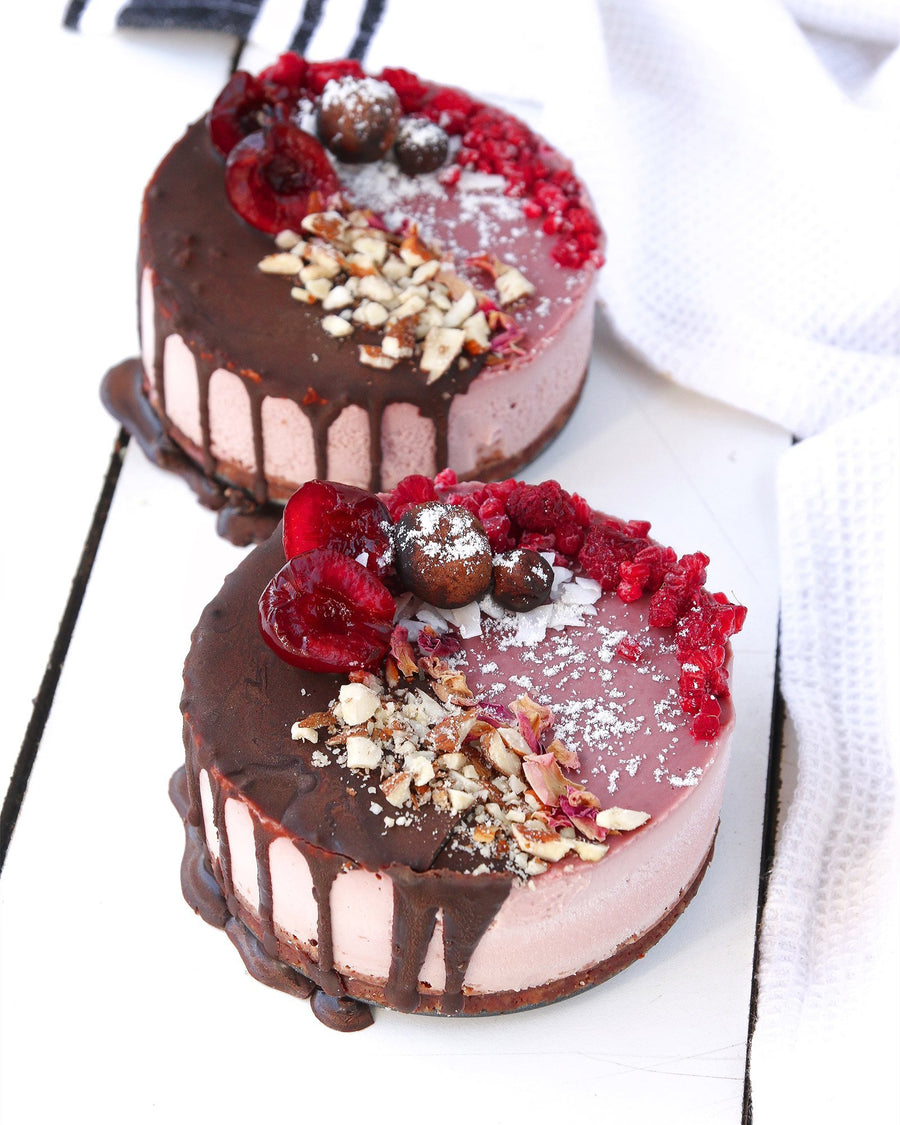 CHOC CHERRY GOJI CHEESECAKES
A healthy treat has never looked so deliciously perfect!
Ingredients
1.5 cup almonds
1/2 cup coconut flakes
1 tbsp coconut sugar
Pinch of salt
1 cup cashews, soaked overnight
1/2 cup coconut cream (scooped out from a chilled can of full-fat coconut milk)
1/4 cup coconut oil, melted
3 tbsp lemon juice
1/2 tsp vanilla extract
3/4 cup frozen cherries, defrosted
Optional: If you want your cheesecakes to be bright pink then add in a small slice of fresh beetroot!
Buy the products in this recipe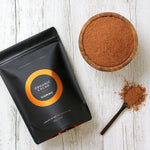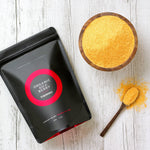 Method
1
Add base ingredients into a food processor or high speed blender. Process for 10 minutes or until mixture releases it's natural oils and sticks when pressed between your fingers.
2
Press into a medium cake tin (or 2 small ones as pictured) and place in the fridge for the timebeing.
3
Add in all filling ingredients into a blender and blend until smooth, creamy & lump-free.
4
Pour on top of base and place into the coolest area of the fridge to set overnight.
5
When ready, decorate with ingredients of choice. Enjoy!
Click 'Allow' on the browser prompt to get browser notifications whenever we publish a new and exciting recipe!