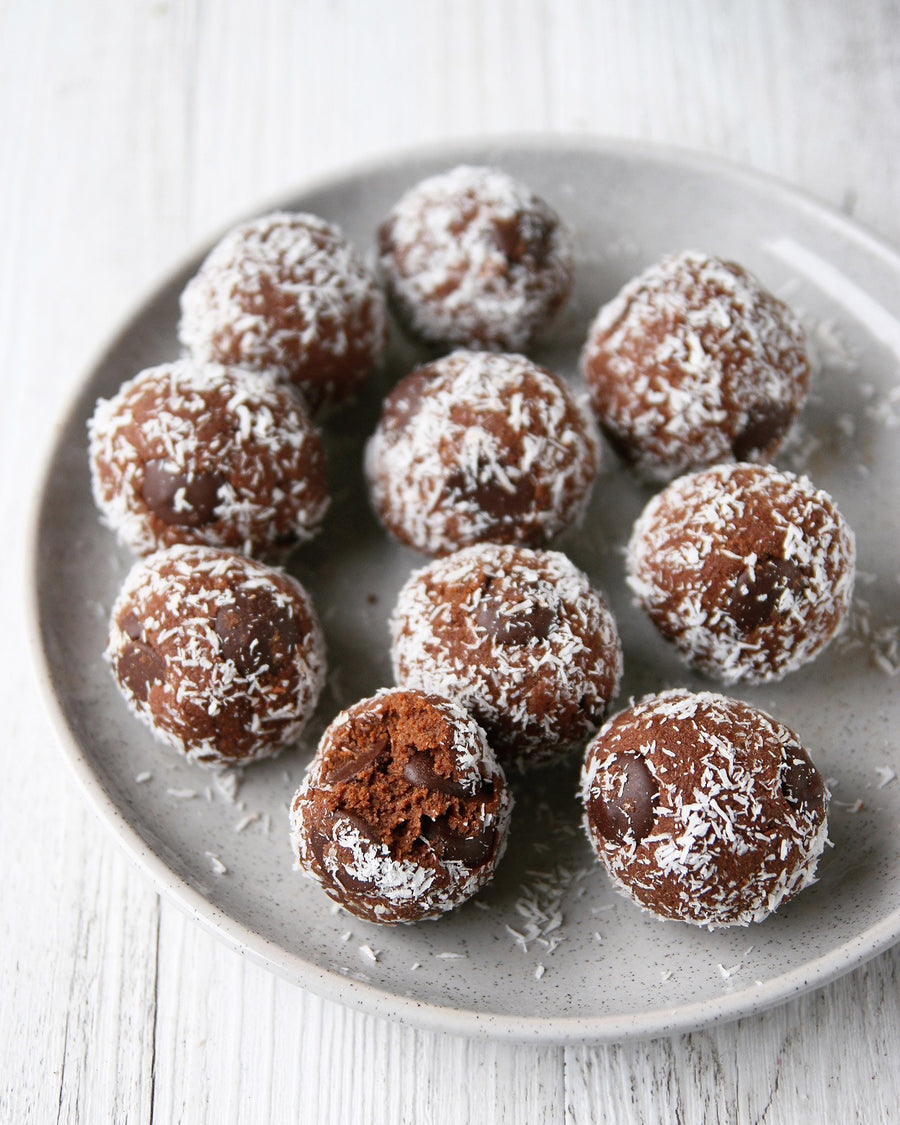 CHOC PROTEIN COOKIE DOUGH BALLS
Cookie dough...need we say more?
Ingredients
1/2 cup almond meal
1/4 cup coconut flour
1/8 tsp salt
2.5 tbsp maple syrup
2 tbsp almond butter
6 tbsp almond milk
1/2 tsp vanilla extract
1/3 cup vegan choc chips or 1/4 cup cacao nibs
Buy the products in this recipe
Method
1
Combine almond meal, coconut flour, salt, Pump Protein, Cacao and Boost into a bowl and whisk together.
2
Pour in the maple syrup, almond butter and vanilla extract. Mix well.
3
Begin adding in the almond milk 1 tbsp at a time and mix until you're left with a well-combined mixture.
4
Mix in the choc chips/cacao nibs until evenly distributed.
Click 'Allow' on the browser prompt to get browser notifications whenever we publish a new and exciting recipe!