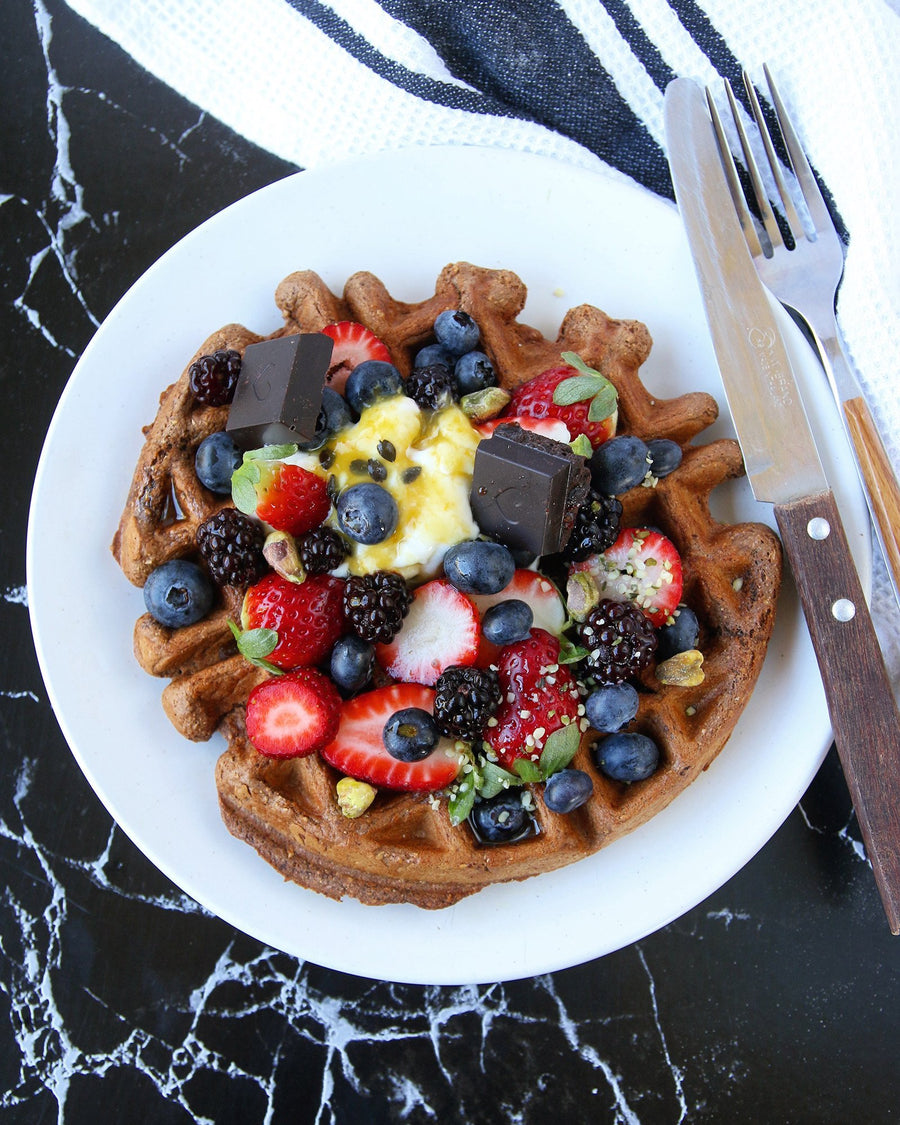 Get a big healthy protein hit with these fast, simple and oh-so-delicious chocolate waffles!
Ingredients
1/2 cup wholewheat flour (or sub for Gluten-Free flour)
1 tsp baking powder
1/4 tsp baking soda
1 tbsp coconut sugar
Pinch of salt
1/2 cup + 1 tbsp almond milk
Buy the products in this recipe
Method
1
Preheat and grease iron waffle.
2
Add all dry ingredients into a bowl and mix well.
3
Pour in almond milk and mix until just combined.
4
Pour into waffle iron and cook according to your machine's instructions/settings.
5
Serve with fresh fruit & any other toppings of your choice!
Click 'Allow' on the browser prompt to get browser notifications whenever we publish a new and exciting recipe!