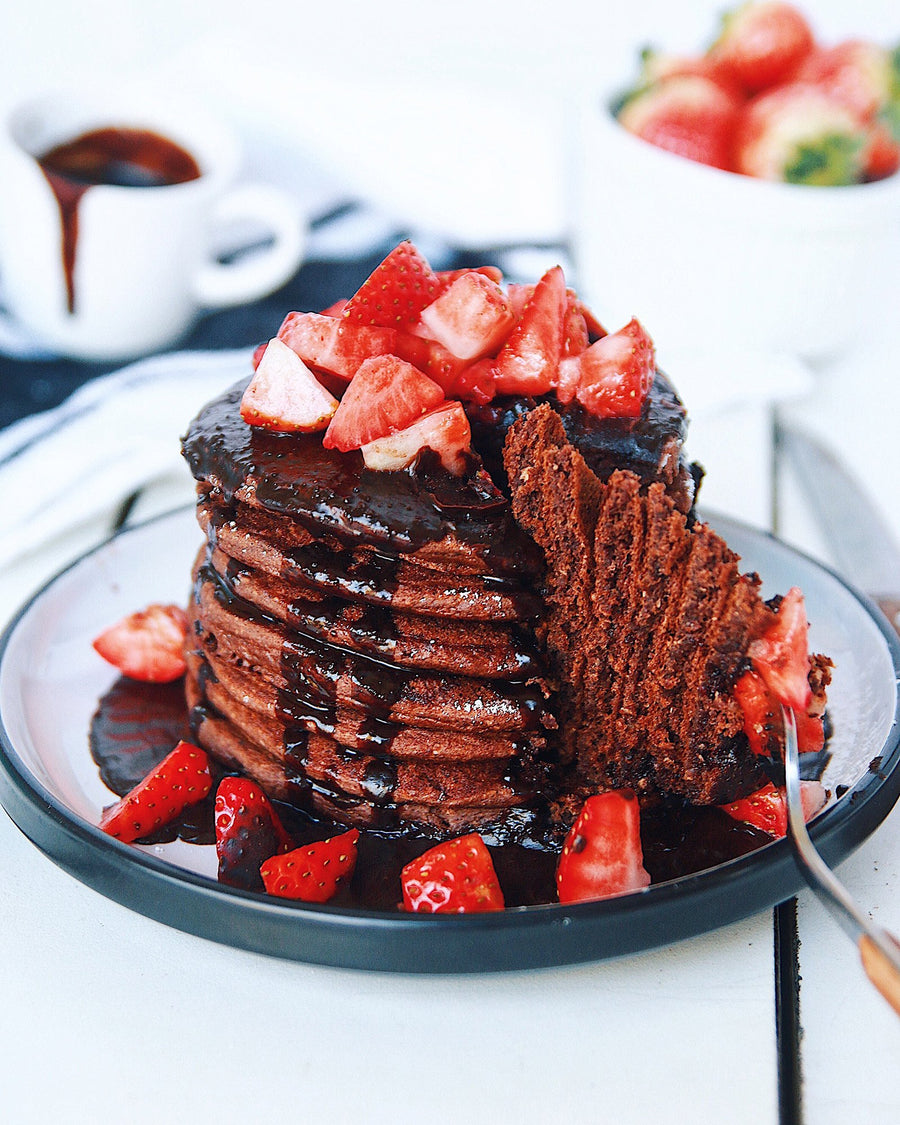 These healthy and delicious pancakes are perfect for breakfast and will keep you going strong well into the day!
Ingredients
1/2 cup wholewheat flour
1/2 - 1 tsp baking powder
2 tbsp coconut sugar (or to taste)
1/2 tsp cinnamon
1/2 tsp vanilla
Pinch of salt
1/2 cup almond milk
Toppings such as: strawberries, dairy-free chocolate sauce (Tropeaka Cacao Powder + coconut cream + maple syrup), chopped nuts etc
Buy the products in this recipe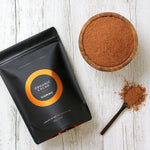 Method
1
Add flour, baking powder, cacao, coconut sugar, cinnamon & salt into a bowl. Whisk well.
2
Pour in almond milk & vanilla and whisk until a smooth batter forms.
3
Cook on low-medium heat for 3-4 minutes on one side then 2-3 minutes on the other.
4
Top with fresh strawberries & maple syrup or chocolate sauce. Enjoy!
Click 'Allow' on the browser prompt to get browser notifications whenever we publish a new and exciting recipe!