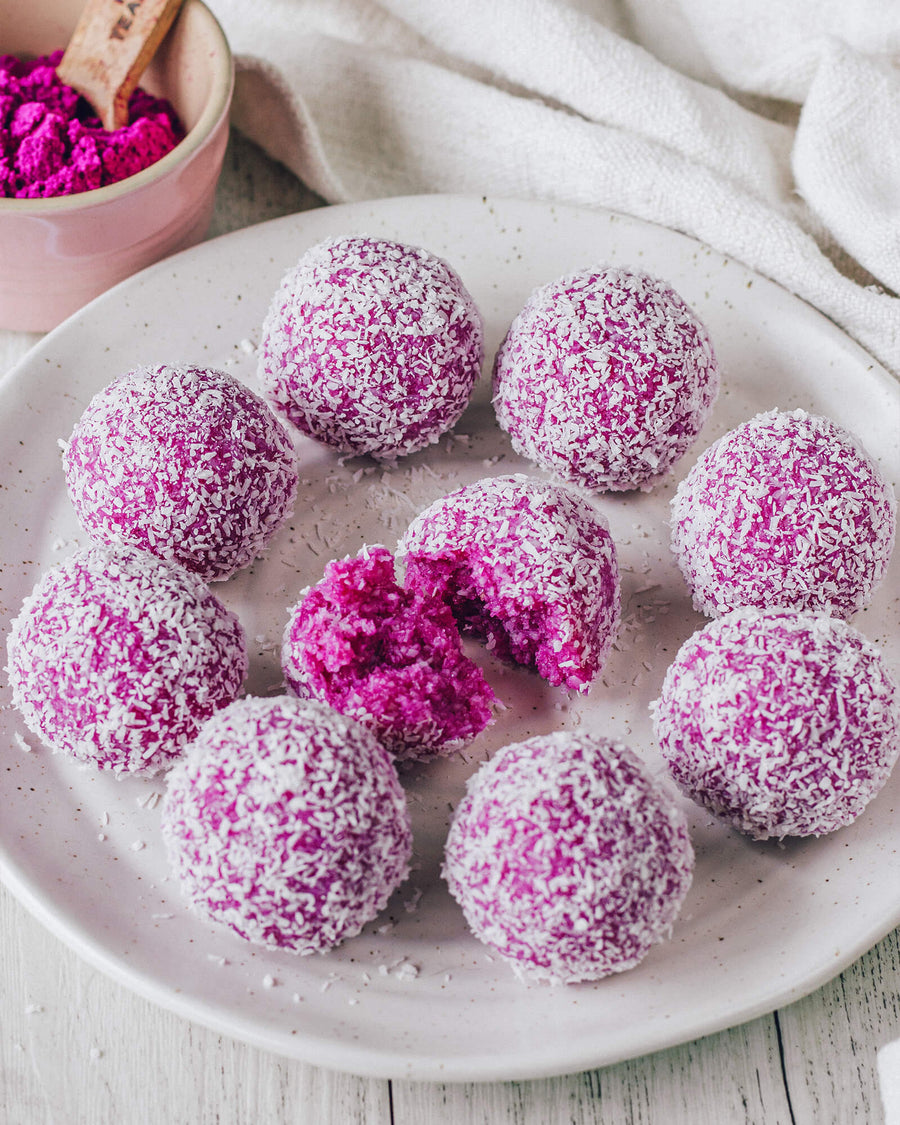 COCONUT DRAGON FRUIT ENERGY BALLS
These delicious, on-the-go energy balls might be the cutest snack ever. Make for yourself or impress your friends with this fun and easy recipe!
Ingredients
1 packed cup desiccated coconut
1/2 packed cup blanched almond flour
1/3 cup rice malt syrup
2 tbsp chilled coconut cream
1/2 tsp vanilla
Buy the products in this recipe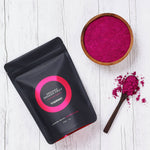 Method
1
Add the coconut, almond flour and dragon fruit powder into a bowl. Mix well to combine.
2
Add in the remaining ingredients and mix well until you reach a mixture that resembles wet sand. If it's too dry, add in more coconut cream and if it's too wet, add in more desiccated coconut.
3
Roll into nine balls then coat in more coconut.
4
Enjoy immediately and keep any leftovers in an airtight container in the fridge.
Click 'Allow' on the browser prompt to get browser notifications whenever we publish a new and exciting recipe!