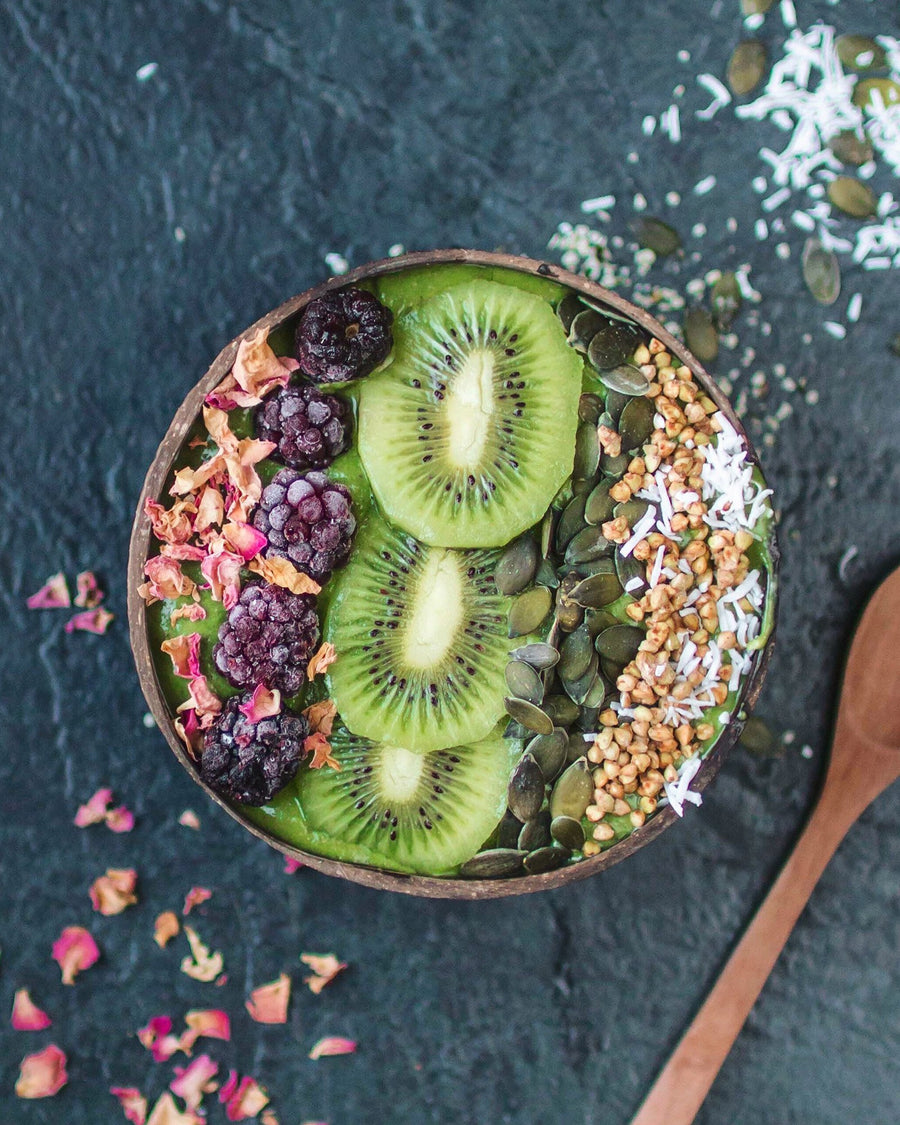 GREEN SUPER SMOOTHIE BOWL
Create this picture perfect green smoothie bowl in just 10 minutes, that will amaze both your eyes and tastebuds!
Ingredients
Handful of your favourite leafy greens (baby spinach, kale, swiss chard etc.)
1 ripe banana
1 cup frozen pineapple
1 cup frozen mango
1/2 ripe avocado
Juice of 1 orange
Juice of 1/2 lemon
1 tsp chia seeds
1 tsp hemp seeds
1 cup almond milk
Buy the products in this recipe
Method
1
Add all the ingredients into a blender, beginning with the greens and fresh/ripe fruit, and then the frozen fruit after this, for easier blending.
2
Blend until smooth and creamy.
3
Pour into a Tropeaka Coconut Bowl and add on your favourite toppings. Enjoy!
Click 'Allow' on the browser prompt to get browser notifications whenever we publish a new and exciting recipe!