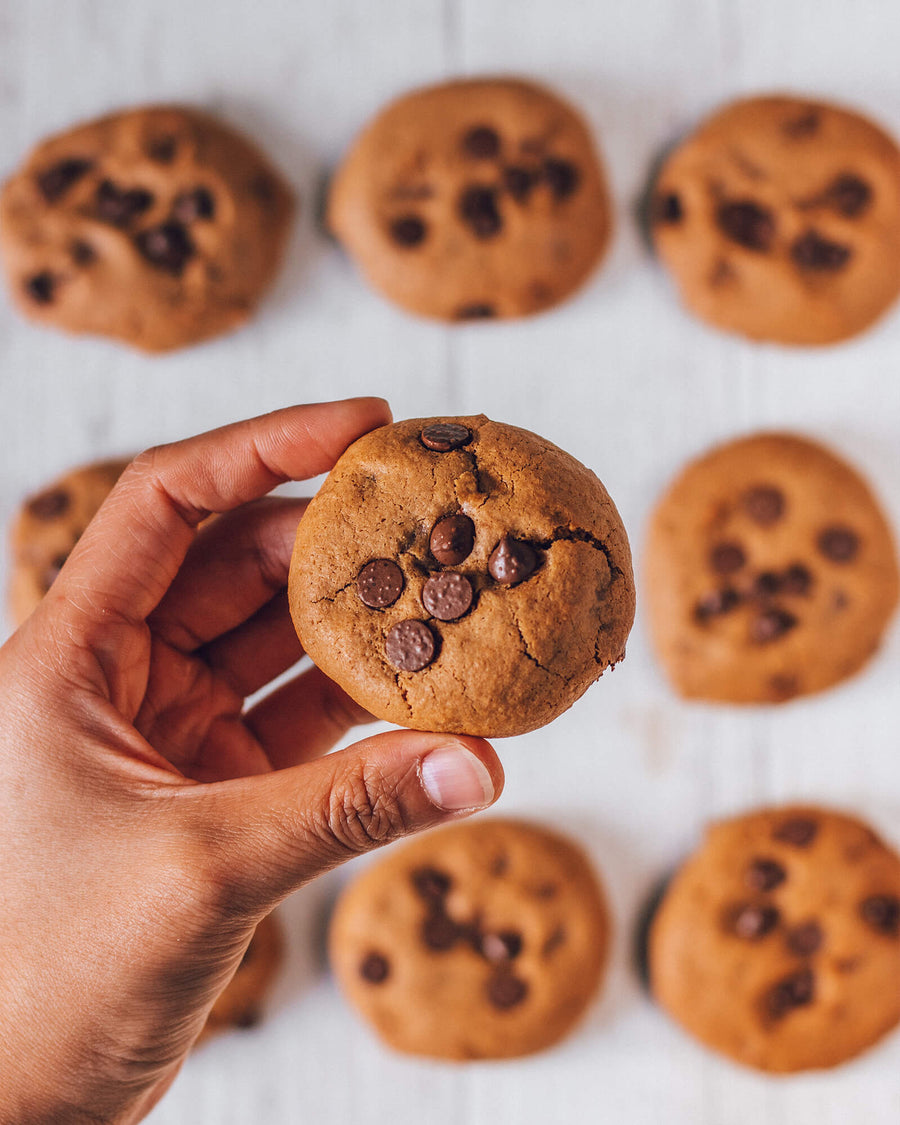 MINI CHOC CHIP PROTEIN COOKIES
Try this protein-packed classic cookie recipe. You won't regret it.
Ingredients
2 tbsp room temp water
2 tbsp melted coconut oil
1 tsp vanilla extract
1/2 cup coconut sugar
1/4 tsp sea salt
1/2 cup flour (GF, buckwheat or plain)
1/4 tsp baking soda
1/4 cup vegan choc chips
Buy the products in this recipe
Method
1
Preheat the oven to 160*C. Line a tray with non-stick baking paper and set aside.
2
In a small bowl, combine the water, coconut oil, vanilla, coconut sugar and see salt and mix well.
3
Add in the protein, buckwheat flour and baking soda and mix until it forms a cookie dough. Fold through the chocolate chips.
4
Transfer the dough into the fridge for 30 minutes to harden up slightly.
5
Roll into 9 small cookie dough balls and evenly space out on the tray. Add an extra tiny pinch of choc chips to each and flatten slightly.
6
Bake in the oven for 10-12 minutes or until golden. Cool at room temperature slightly before enjoying (fresh cookies out of the oven come out very soft).
Click 'Allow' on the browser prompt to get browser notifications whenever we publish a new and exciting recipe!