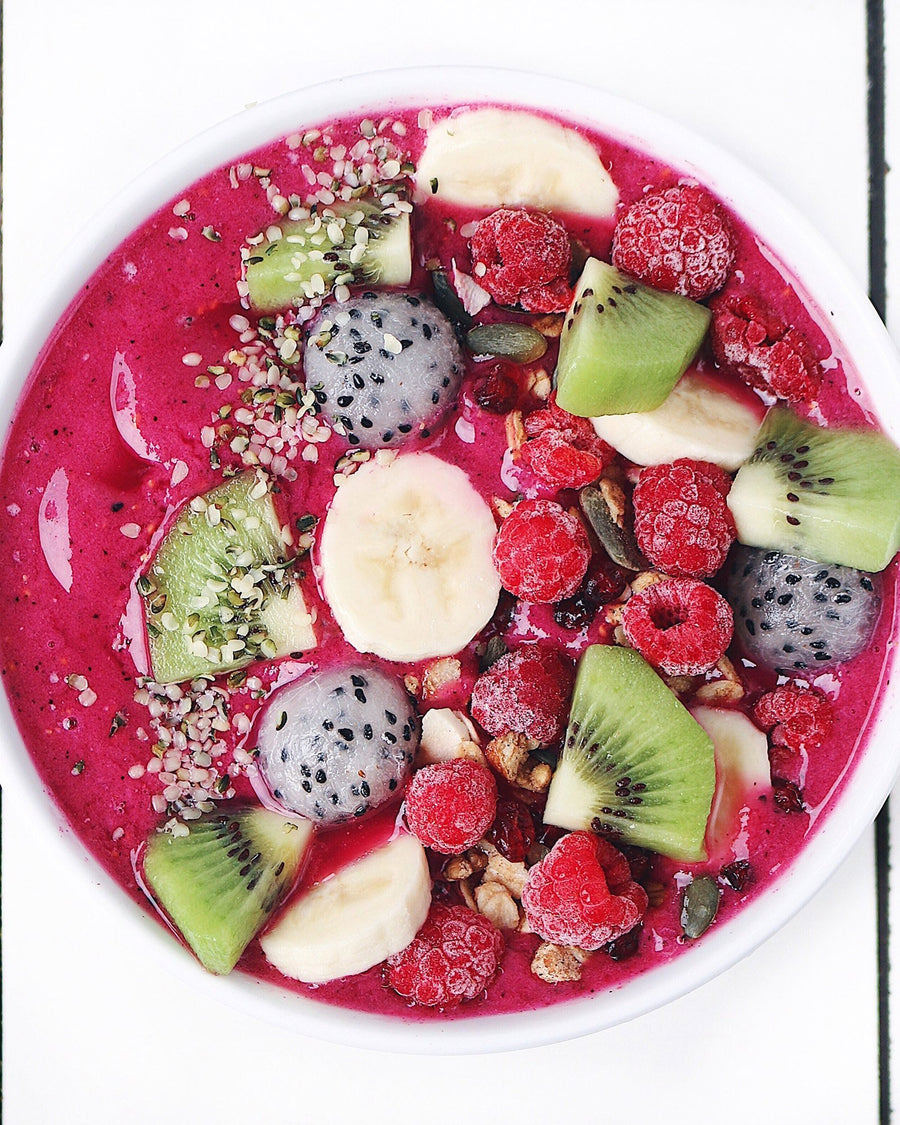 PITAYA & BERRY SMOOTHIE BOWL
With incredible colour and delicious taste, you'll want to make enough to last a week!
Ingredients
2 frozen bananas
1/2 cup frozen raspberries
1 cup 100% apple juice
1/2 cup filtered water (preferably cold)
Toppings of your choice e.g. kiwi fruit, fresh or frozen berries, chia seeds, lychees, banana, chopped nuts
Buy the products in this recipe
Method
1
Add all ingredients into a blender and blend until thick and smooth.
2
Pour into a bowl, top with ingredients of choice and enjoy!
Click 'Allow' on the browser prompt to get browser notifications whenever we publish a new and exciting recipe!