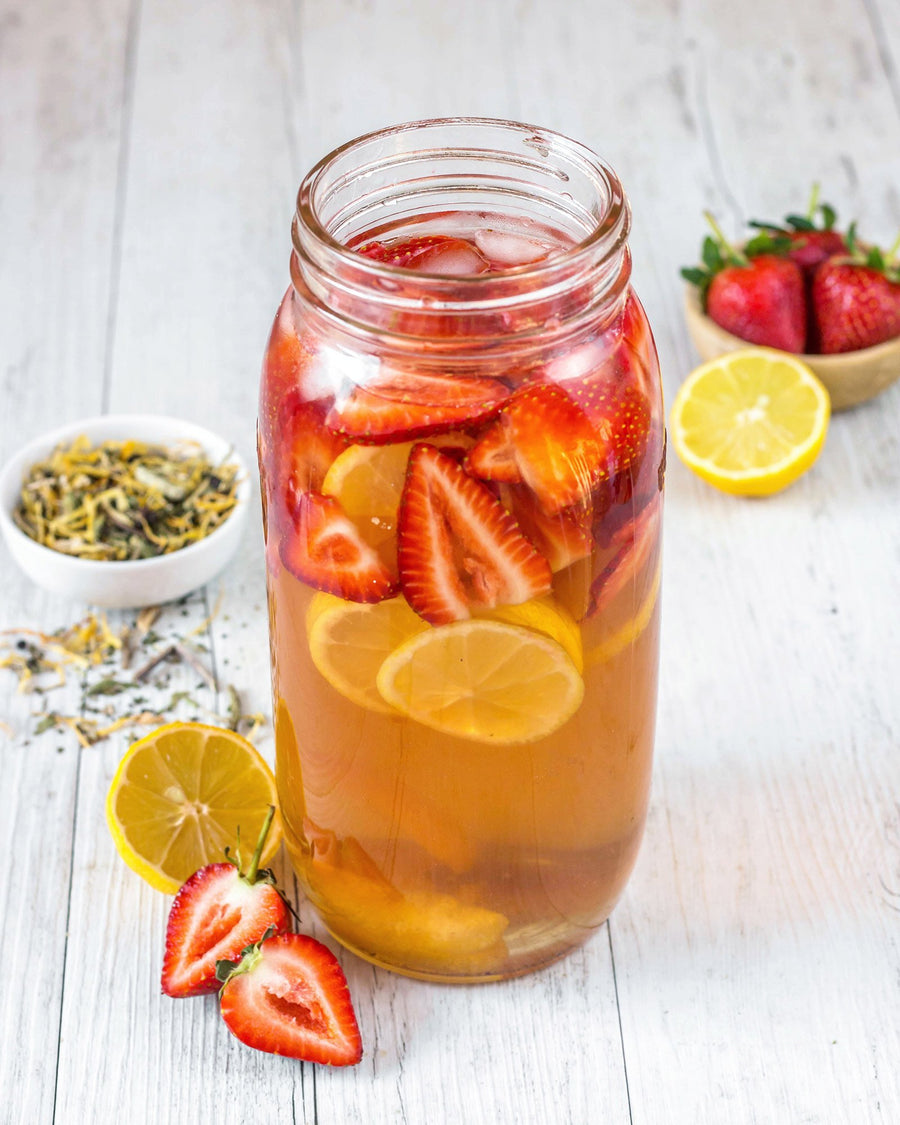 STRAWBERRY, LEMON & MINT TEA
This is absolutely tea-licious!
Ingredients
2.5 cups boiling water
2 cups cold water
1 cup ice cubes
8-10 strawberries, thinly sliced
1 large lemon, thinly sliced
Rind of 1 lemon
2 tbsp maple syrup (or omit for unsweetened tea)
Buy the products in this recipe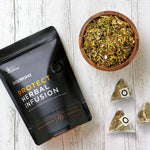 Method
1
Steep the tea in boiling water for 5 minutes. For a stronger taste, steep for an additional few minutes.
2
In a separate large jar add in the sliced strawberries, sliced lemon, lemon juice and lemon rind.
3
Allow tea to sit at room temp until cooled, then pour into the jar along with the cold water and ice cubes.
4
Enjoy immediately! Sit the remaining tea in the fridge to keep chilled until you want to drink it again.
Click 'Allow' on the browser prompt to get browser notifications whenever we publish a new and exciting recipe!