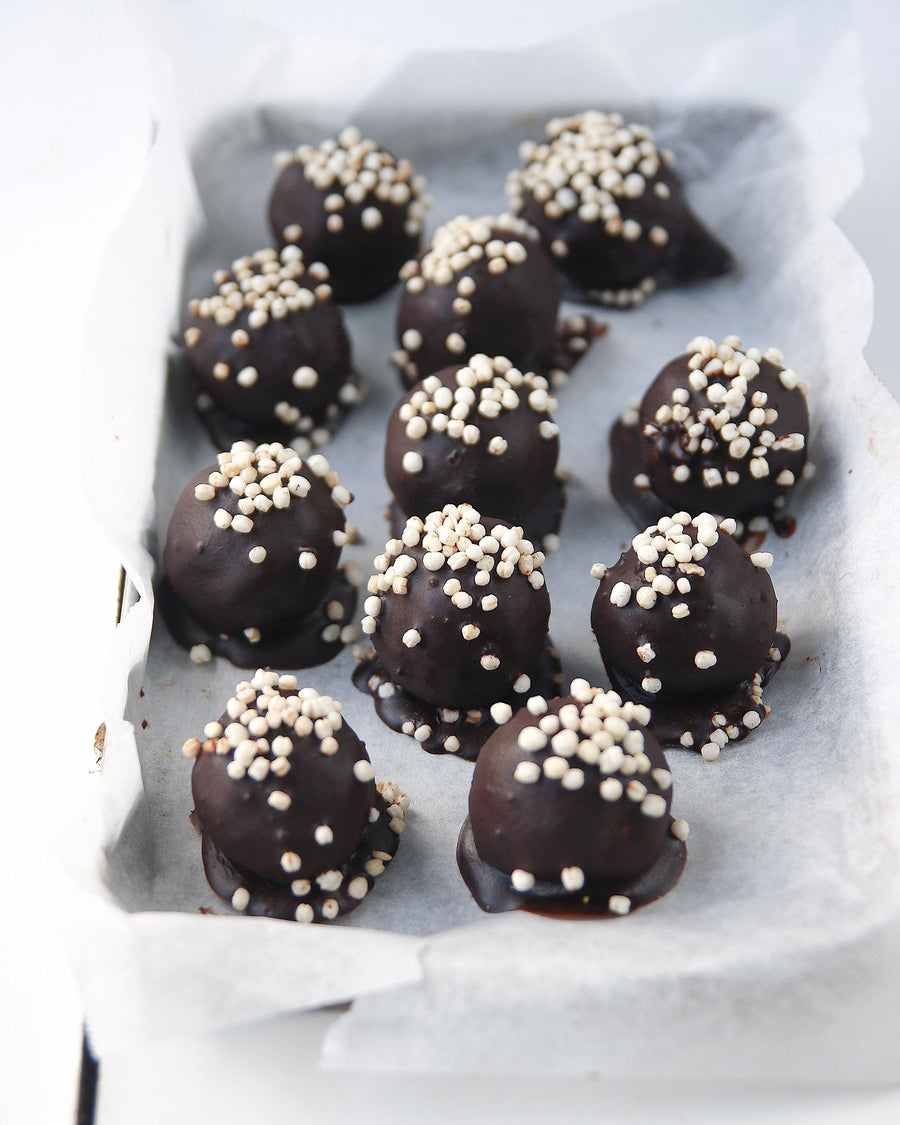 VANILLA PROTEIN COOKIE DOUGH TRUFFLES
Take your tastebuds on a journey of absolute pleasurable bliss, with this high protein snack option for when you're on the go!
Ingredients
1/2 cup almonds
2 tbsp coconut flour
1/3 cup almond butter (or any nut butter of your choice)
2 tbsp rice malt syrup
1/2 tsp vanilla extract
Dash of cinnamon
Pinch of salt
To coat: vegan dark chocolate, melted
Topping: puffed quinoa
Buy the products in this recipe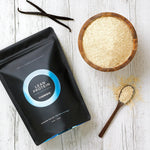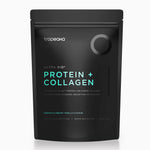 Method
1
Add almonds into a food processor and process until it forms a fine mixture.
2
Add in protein, coconut flour, cinnamon, salt and process for 10-15 seconds until well combined.
3
Pour in the almond butter and rice malt syrup, process again.
4
If needed, add in a few tbsp coconut oil to help the mixture combine and stick together.
5
Roll into bite sized balls and place into the freezer.
6
In the meantime, melt vegan chocolate until smooth. Take balls out of freezer, roll into chocolate & place onto a tray lined with non-stick baking paper. Sprinkle puffed quinoa on top. Place into the fridge and leave until set. Enjoy!
Click 'Allow' on the browser prompt to get browser notifications whenever we publish a new and exciting recipe!