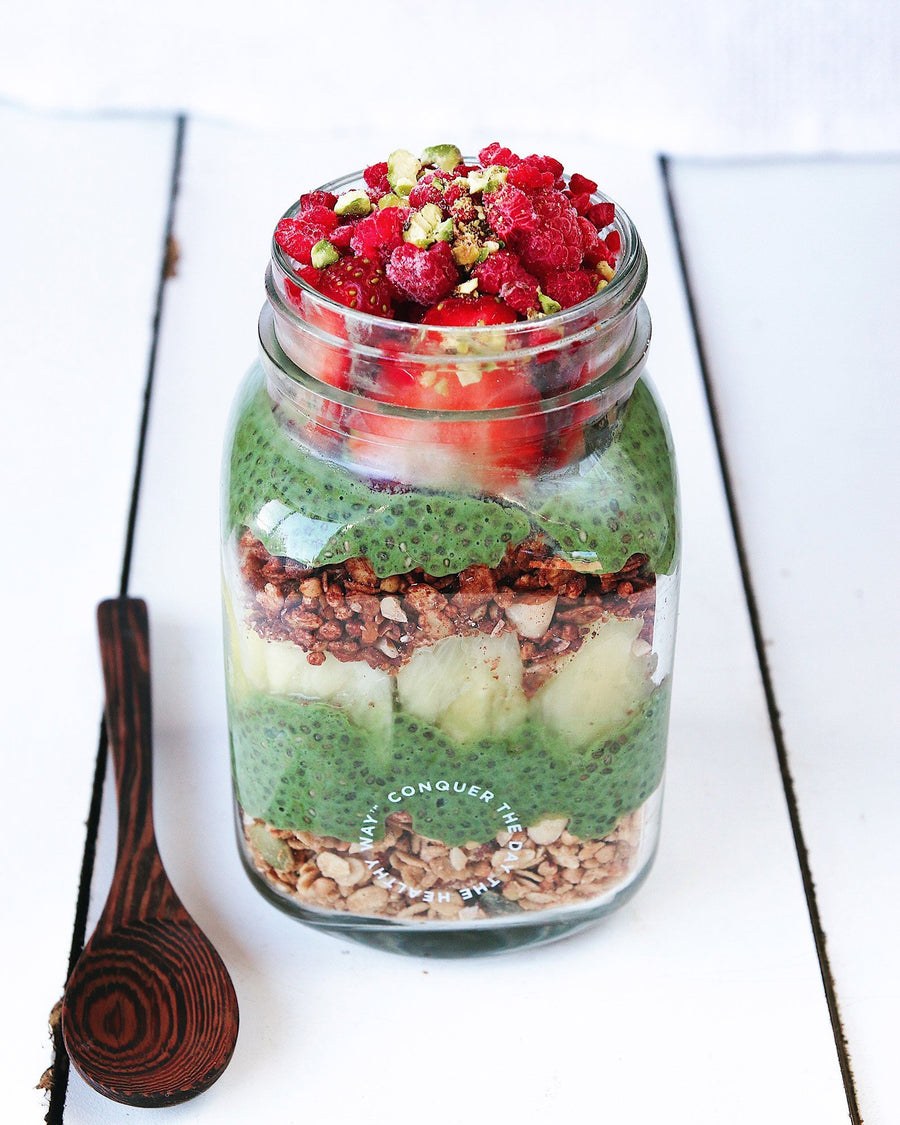 VANILLA SUPERFOOD CHIA PUDDING
With the power of Tropeaka Lean Protein and the nutrients of Tropeaka Superfood Greens and Tropeaka Coconut Water powder, this is one seriously delicious health kick!
Ingredients
3 tbsp chia seeds
1/2 cup coconut milk
1 tbsp maple syrup
1/2 tsp vanilla extract
Buy the products in this recipe
Method
1
Add all ingredients into a bowl and whisk well.
2
Cover and place in the fridge overnight (or minimum 3-4 hours) until thickened.
3
Whisk again before serving with fruit & granola.
Click 'Allow' on the browser prompt to get browser notifications whenever we publish a new and exciting recipe!