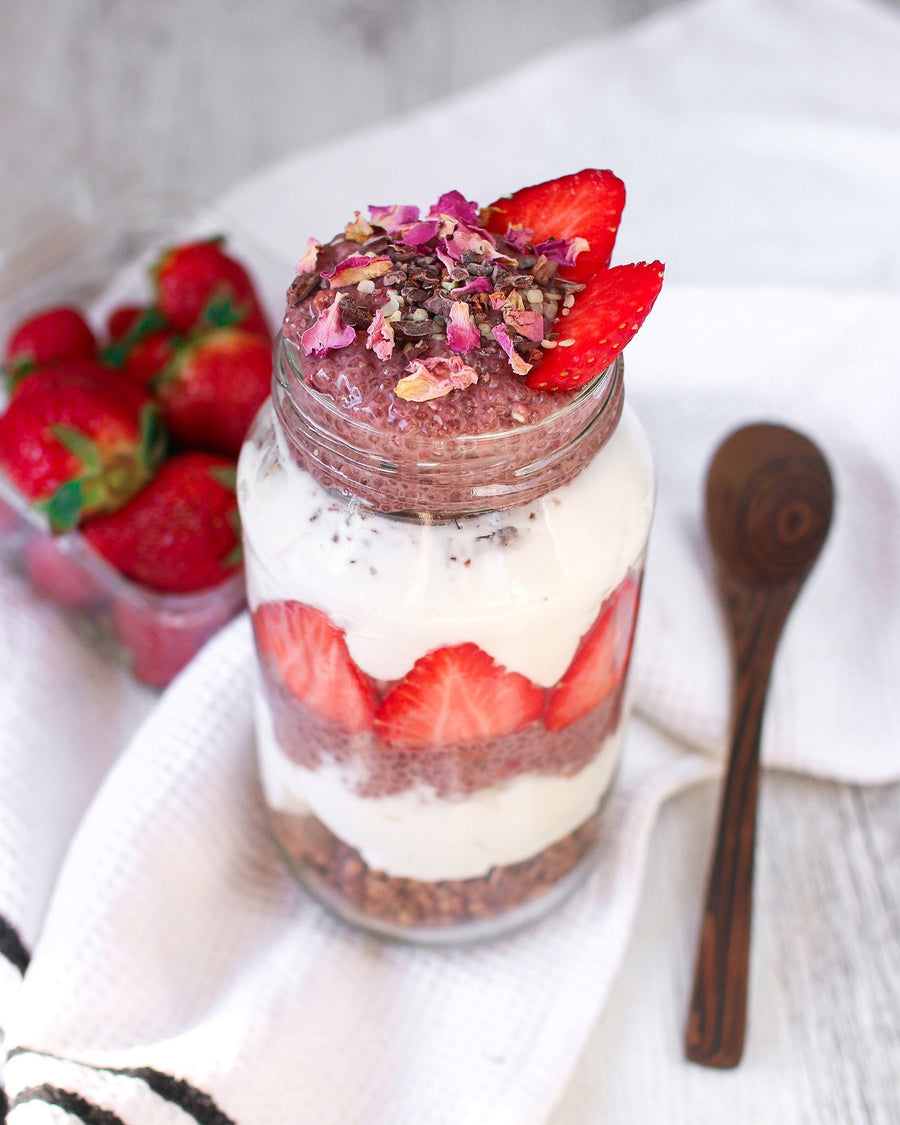 This chia pudding is a fun, versatile and delicious recipe that has an excellent combination of exotic superfoods that provide a powerful immune and energy boosting power-up!
Ingredients
1/4 cup chia seeds
1 cup coconut milk
1/2 tbsp maple syrup
1/4 cup frozen raspberries, defrosted
Buy the products in this recipe
Method
1
Add all ingredients into a bowl and whisk well for 1 minute.
2
Cover and place into the fridge and chill overnight or until set for 3-4 hours.
3
Whisk again before serving with your favourite granola, fruit & coconut yogurt if desired. Enjoy.
Click 'Allow' on the browser prompt to get browser notifications whenever we publish a new and exciting recipe!