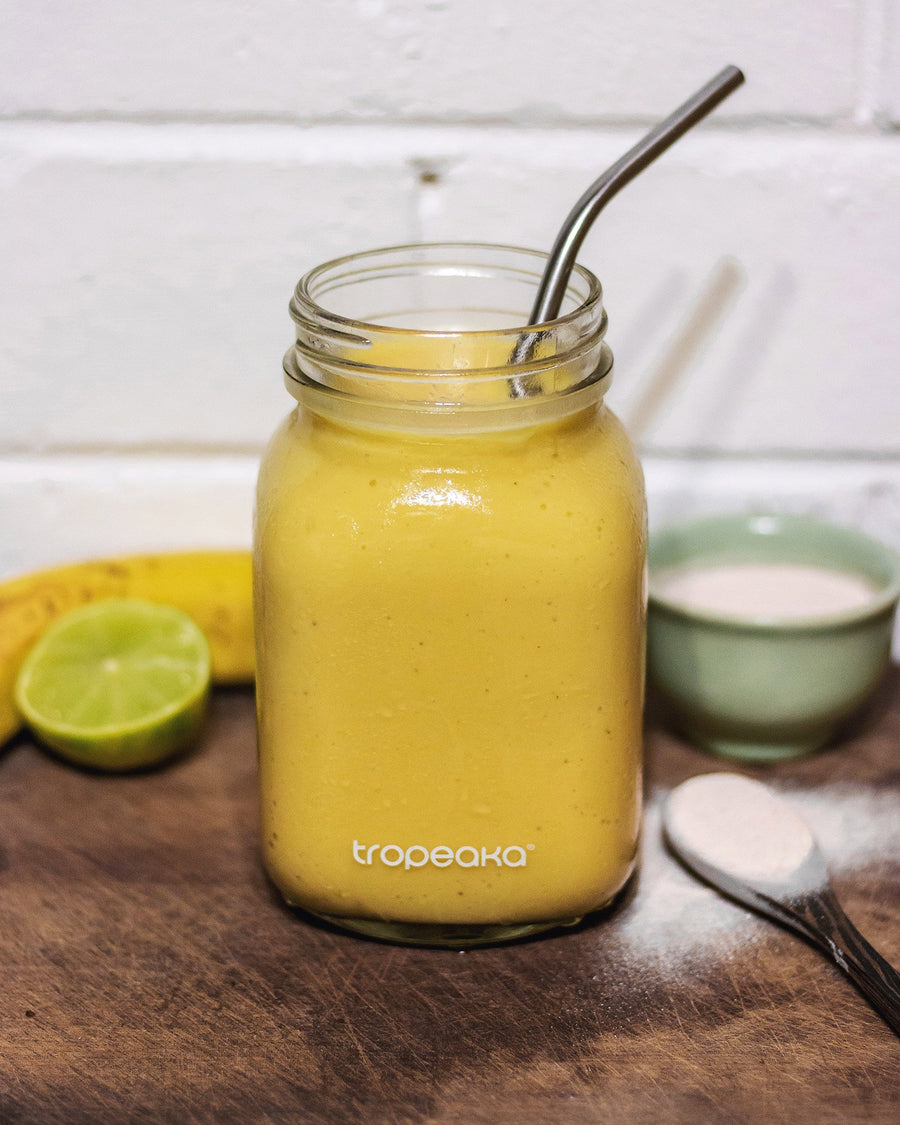 A great workout recovery drink that's full of flavour! Enjoy the benefits of electrolytes, vitamins and minerals in this delicious Tropical delight!
Ingredients
1 ripe banana
3/4 cup frozen mango
3/4 cup frozen pineapple
1/2 lime or lemon
Splash of coconut milk
Splash of orange juice
Buy the products in this recipe
Method
1
Add all ingredients into a blender and blend until smooth.
2
Pour into a jar and serve immediately!
3
Enjoy as a pre or post workout smoothie with a Tropeaka Stainless Steel Straw.
Click 'Allow' on the browser prompt to get browser notifications whenever we publish a new and exciting recipe!