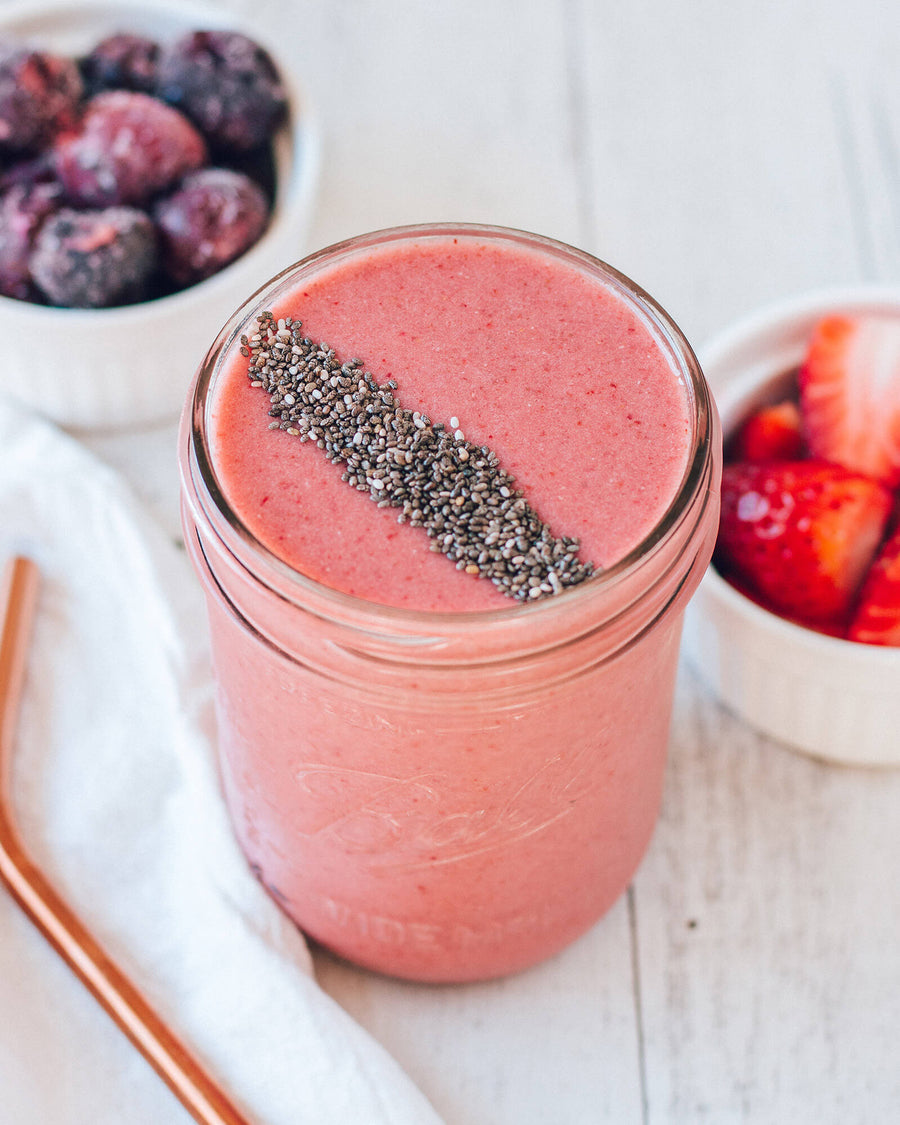 A merry, cherry, berry smoothie!
Ingredients
1 large frozen banana
1/2 cup frozen pitted cherries
1/2 cup fresh strawberries
1 tsp chia seeds
1/4 cup coconut yogurt
3/4 cup apple juice (add less for a thicker smoothie, more for a runnier smoothie)
Buy the products in this recipe
Method
1
Combine all of the ingredients into a blender and blend until completely smooth.
2
Pour into a jar, top wth extra chia seeds if desired and enjoy!
Click 'Allow' on the browser prompt to get browser notifications whenever we publish a new and exciting recipe!