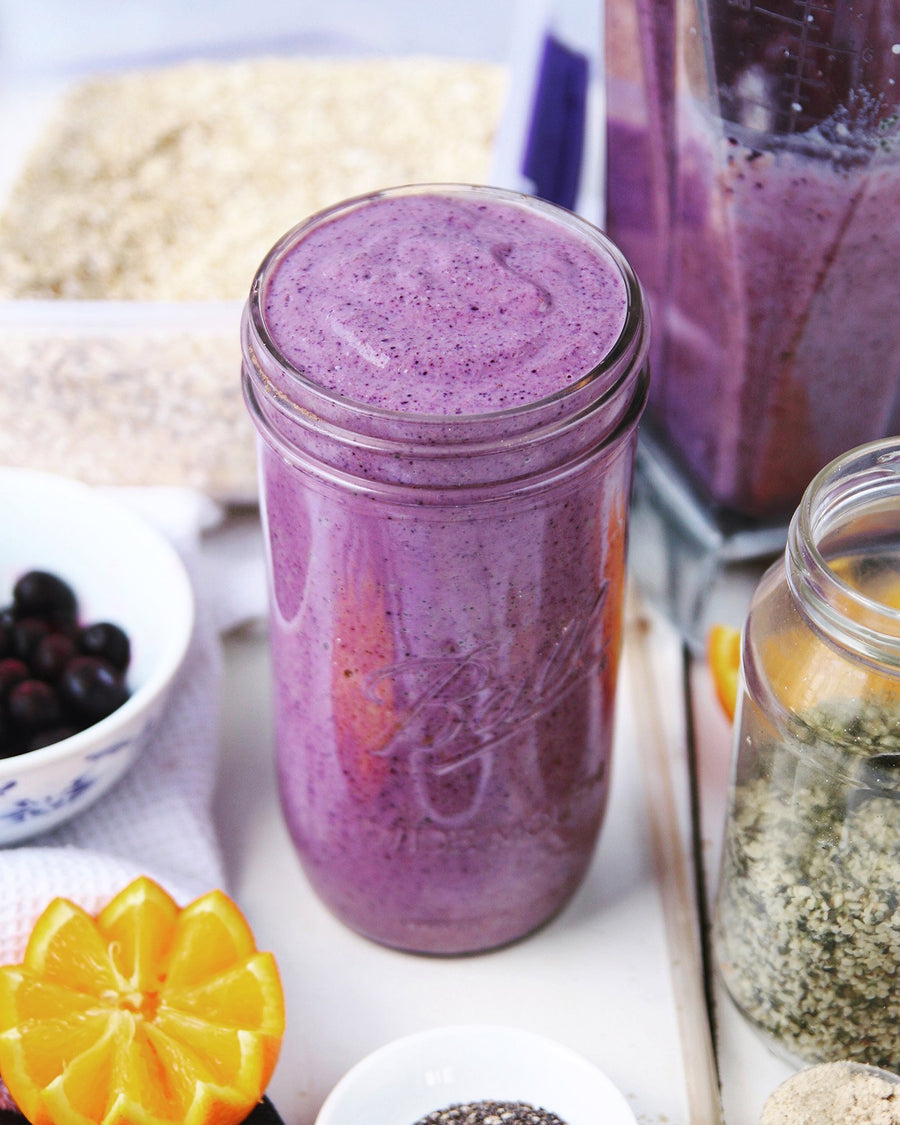 BLUEBERRY ORANGE BREAKFAST SMOOTHIE
Get up and go with this breakfast energiser! It's perfect for those with a rushed morning, who still want to ensure they start the day the healthy way! p.s. don't worry, you can still have this at any time of the day!
Ingredients
2 ripe bananas
1 cup frozen blueberries
Zest of 2 oranges
2 oranges
1/2 cup oats (look for uncontaminated gluten-free oats)
1 tbsp chia seeds
1 tbsp hemp seeds
Splash of liquid to blend
Buy the products in this recipe
Method
1
Add all ingredients into a blender and blend until smooth.
2
Pour into a jar and enjoy!
Click 'Allow' on the browser prompt to get browser notifications whenever we publish a new and exciting recipe!