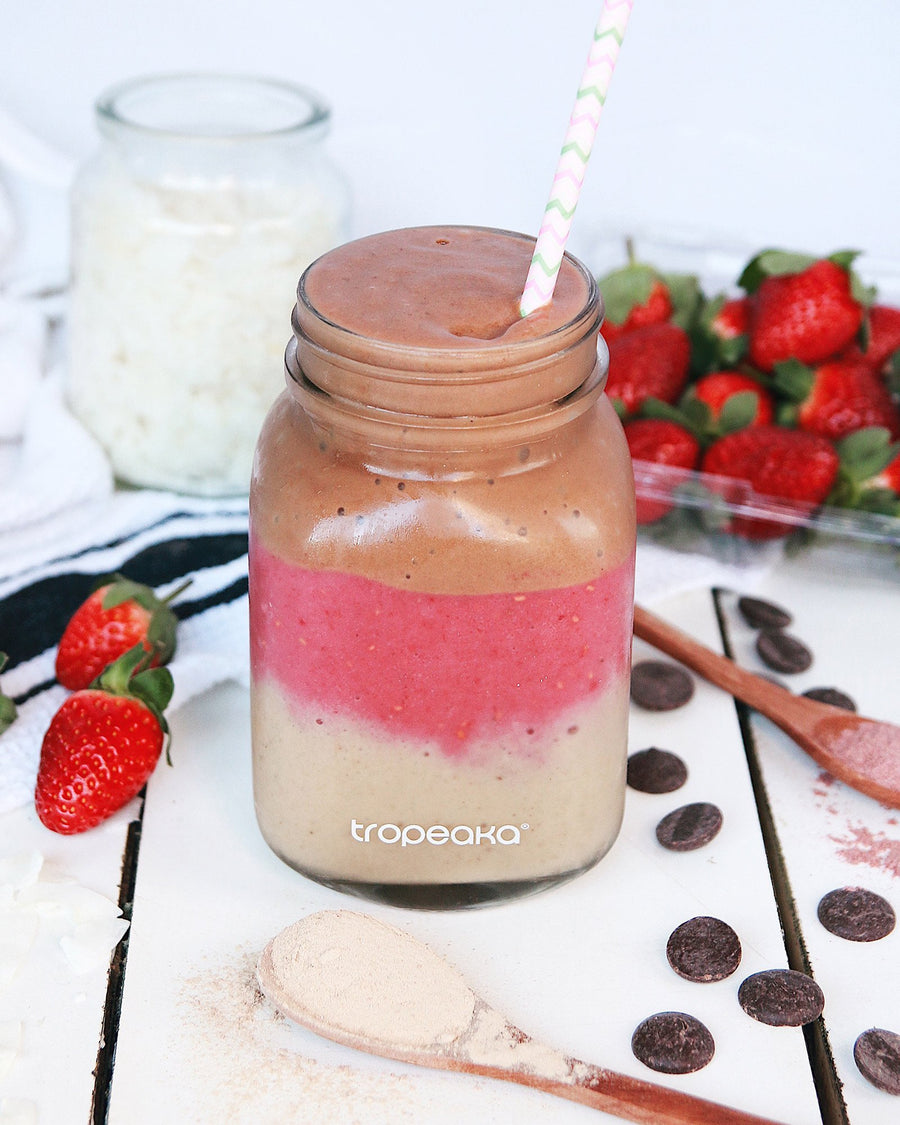 Why try and pick between chocolate, strawberry and vanilla when you can just have them all!
Ingredients
Vanilla Layer:
1 large frozen banana
1/2 tsp vanilla extract
Berry Layer:
1 frozen banana
1/2 cup frozen raspberries or strawberries
Chocolate Layer:
2 frozen bananas
1 Medjool date to sweeten
Buy the products in this recipe
Method
1
Begin by blending all the vanilla layer ingredients first and pouring it into a jar. Place in the freezer while we make our other layers.
2
Add all berry layer ingredients into the blender and blend until smooth. Pour on top of vanilla layer.
3
Finally, blend all the chocolate layer ingredients until smooth & pour on top of berry layer.
Click 'Allow' on the browser prompt to get browser notifications whenever we publish a new and exciting recipe!