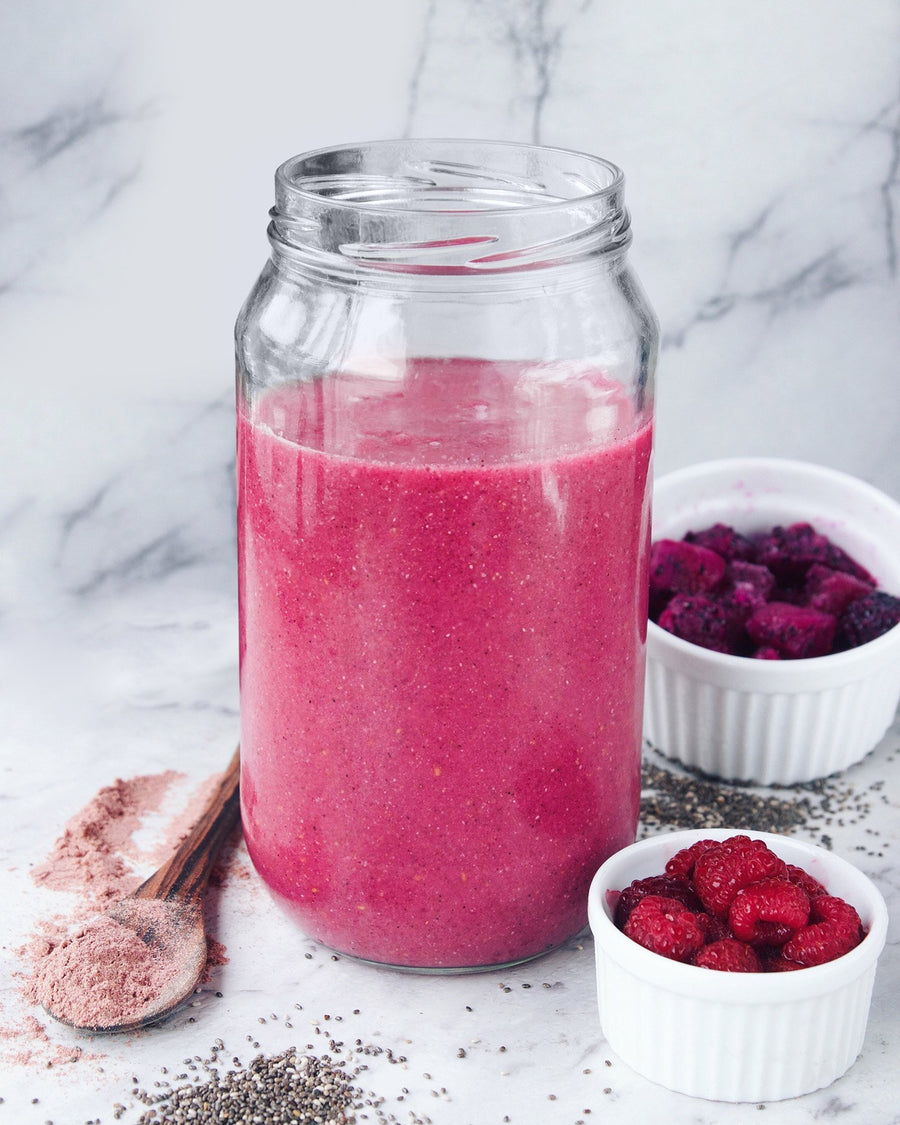 PINK PITAYA ANTIOXIDANT SMOOTHIE
There's no tastier way to receive our daily dose of antioxidants than with this quick and delicious recipe!
Ingredients
1/3 cup frozen raspberries
1 orange
2 frozen bananas
1 apple
1 cup coconut water
Buy the products in this recipe
Method
1
Add all ingredients into a blender and blend until smooth. Pour into a jar and enjoy!
Click 'Allow' on the browser prompt to get browser notifications whenever we publish a new and exciting recipe!