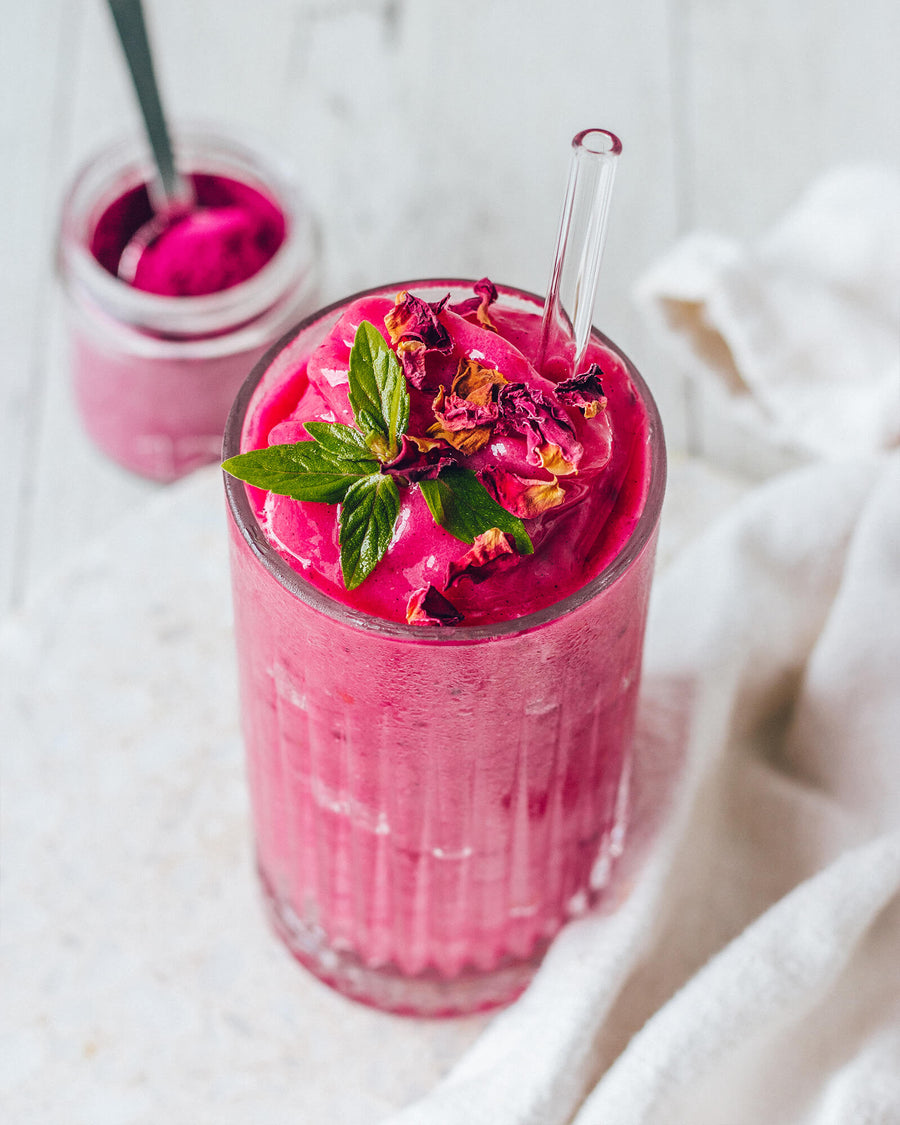 TROPICAL DRAGON FRUIT SLUSHIE
Your taste buds will enjoy the sweet side of life with this vibrant and refreshing slushie!
Ingredients
1/2 cup frozen pineapple
1/2 cup frozen mango
1 tbsp lemon juice
1 cup ice cubes
1/2 - 3/4 cup apple juice, as needed
Buy the products in this recipe
Method
1
Combine all the ingredients into a blender and blend until smooth. You may need to use your tamper to help with blending.
2
Pour into a jar or glass and serve immediately!
Click 'Allow' on the browser prompt to get browser notifications whenever we publish a new and exciting recipe!