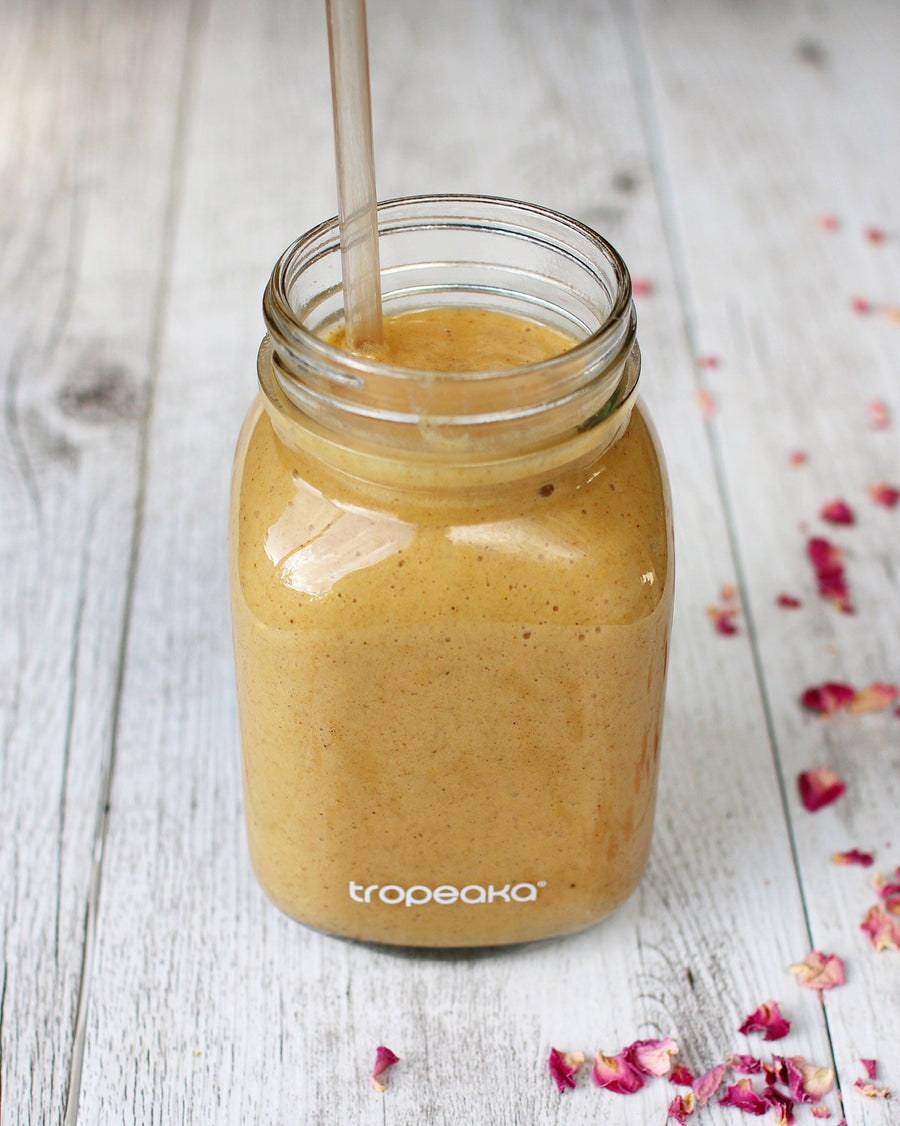 TROPICAL PRE/POST WORKOUT SMOOTHIE
Packed full of protein, energy and antioxidants, this smoothie is a great option for both pre and post workout! Whether you're fueling-up or refueling, this smoothie packs some powerful benefits!
Ingredients
2 ripe bananas
1/2 cup frozen mangoes
1/3 cup frozen pineapple
1 orange, peeled
1 cup almond milk
Buy the products in this recipe
Method
1
Add all ingredients into a blender and blend until smooth
2
Pour into a jar and enjoy!
Click 'Allow' on the browser prompt to get browser notifications whenever we publish a new and exciting recipe!